Snap One to Pump More R&D $'s into Software Dev to 'Fuel Innovation' – Strata-gee.com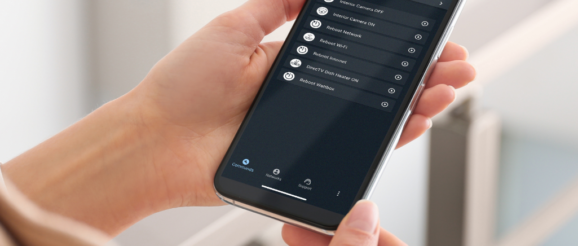 Snap One, a leading manufacturer of a diversified group of custom integration (CI) brands, announced on the eve of CEDIA Expo 2023 that it is "increasing investments in software research and development (R&D)" for the purpose of enhancing the "performance, reliability, and scalability" of its solutions to yield "more efficient backend processes and better user experiences." The release goes on to note the importance of software for the residential and commercial custom integration industries.
See more on increasing R&D dollars for software development by Snap One
It is an interesting announcement from the company, coming as it does just days before the beginning of the CEDIA Expo which this year will include the CIX or Commercial Integrator Expo. However, it does express a reality that software is important to both the integrator installation and service experience as well as to the end-user or client experience.
As one of the larger players in the CI game, Snap One is pointing out how they bring significant resources to bear on software development that many of their smaller competitors are unable to match. This gives the company a competitive advantage and suggests their products will have a performance edge for integrators as well as an experience edge with clients.
A 150-Person Software Development Team
The company says that it invests about $65 million in R&D a year – a not insignificant amount of money. Of this amount, "a large portion" goes specifically to its "150-person software development team." I might add that a 150-person team is a size that is as impressive as the size of the budget.
Snap One understands that exceptional user experiences are the key to creating happy long-time customers. Software delivers improved experiences by enhancing simplicity, reliability, security, functionality and even maintenance service from Partners [Ed: integrators]. As we continue to release innovative hardware products and remote services, along with integrating new third-party solutions, our software investments will ensure enhanced reliability and strengthen customer trust in our valued Partners and hardware brands.
Added R&D Dollars are Targeted to Cloud Infrastructure Upgrades
Snap One says that it has often pointed out the significance of software as part of the overall system equation and I think that's correct. It also says that it offers its integrators "the industry's largest catalog of integration drivers with more than 20,000" for its Control4 products. I can't verify their numbers, but Control4 has often focused on total system interoperability.
So what are their software system priorities for this supposed influx of additional R&D cash? The company says it will focus on improving the Snap One cloud infrastructure "to support the growth of remote monitoring," improve scalability of backend systems "for the future," resolve bug issues, further expand interoperability, and develop new features and experiences.
Also Targeting Enhancing the OvrC Platform
Snap One says it will additionally focus on enhancing its OvrC remote system management platform which allows integrators the ability to remotely access and troubleshoot client systems. The system also allows them to adjust settings, apply software updates and power cycle equipment.
This means that in the near future performance and functionality will expand for users of the company's Araknis, Control4, Luma, Binary, and WattBox products.
Right now, we remediate more than 20 vulnerabilities each month to stay ahead of hackers, which is a never-ending battle. At the same time, we are continually adding to our total cloud storage and processing capabilities and have boosted our cloud infrastructure to provide 99.95 percent reliability in more than 100 countries. Additionally, the OvrC platform will be dual-hosted in two data centers by the end of this year, enhancing reliability and speed to support our Partners' customer relationships.
A Critical Competitive Measure
The company says it views these upgraded R&D investments in its software "as a critical competitive measure" that allows them to keep up with the rapidly expanding world of IoT devices, improve "usability and desireablity" with consumers and businesses, and ensure system security and stability.
Learn all about Snap One's initiatives by visiting snapone.com.
Share this post: