Southern Research receives $3M boost for biotech jobs, innovation in Alabama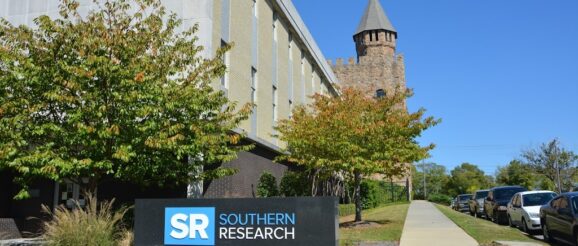 Southern Research has been granted nearly $3 million from Innovate Alabama via its Tax Credit Program. This funding is aimed at launching a biotech initiative to not only attract but also bolster existing startups in Alabama. The initiative, named the Therapeutics Development Fund (TDF), will be incorporated into Station 41 — Southern Research's hub dedicated to biotechnology commercialization. The TDF is expected to generate 139 direct biotech jobs, support approximately 700 ancillary positions, and foster an economic impact of $9 million, as per the proposal to Innovate Alabama.
Currently, Southern Research is inviting applications for the TDF from startups engaged in drug discovery. The selected companies will gain investment in the form of both technical and entrepreneurial support, tapping into Southern Research's scientific expertise to propel the development of new medications. Details on the application process and program specifics are accessible at their official webpage.
Josh Carpenter, Ph.D., CEO of Southern Research, emphasized the TDF's crucial role in establishing Alabama as a hub for innovative drug development. Carpenter highlights the organization's 80-year track record of scientific contributions as a foundation for aiding startups within Birmingham's thriving biotech ecosystem. The TDF aims to support five to seven nascent biotech firms, either based in Alabama or willing to relocate, by providing essential resources like wet lab space to stimulate their growth.
This tax credit is part of Gov. Kay Ivey's economic development strategy, "The Game Plan," which focuses on amplifying the state's ability to nurture innovation.
Southern Research, founded in 1941, is a powerhouse of scientific discovery in Birmingham, holding an impressive record in cancer treatment development and coronavirus research. With a significant economic impact and as one of Alabama's most NIH-funded non-academic research centers, Southern Research continues to be a cornerstone of scientific advancement.
Innovate Alabama stands as the state's inaugural public-private partnership centered on nurturing the tech and innovation sector. Under the leadership of founding CEO Cynthia Crutchfield and an appointed board of 11 innovation experts, the partnership is devoted to fostering a conducive environment for innovation, ensuring Alabama's competitive edge in the global economy. More information on the partnership and its initiatives can be found on their website.