SpaceX President & COO Gwynne Shotwell Receives Achievement Award For Innovation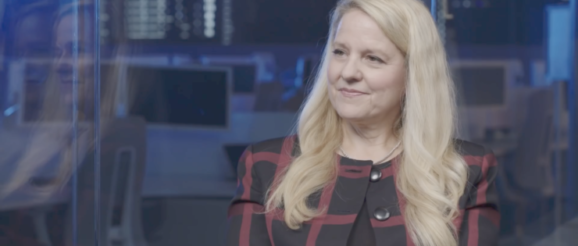 SpaceX's president and chief operating officer, Ms. Gwynne Shotwell, has won an award that celebrates her contributions to the world of business innovation. Ms. Shotwell is a key driving force behind the world's leading rocket launch services provider, and she has been at SpaceX since the firm's early days saw it struggle to secure adequate launch contracts to fund its rocket development. Since then, SpaceX has traveled 'light years' at an unprecedented pace in the rocket industry, as it has not only landed its rocket boosters more than two hundred times, but it is also developing the world's largest rocket in Boca Chica, Texas.
SpaceX President & COO Receives 2024 Edison Achievement Award For Her Contributions To Space Industry
Since its founding in 2002, SpaceX has come a long way. The firm's earliest years were some of its hardest, with financial troubles exacerbated by the 2008 financial crisis. However, NASA funding for the Commercial Crew and Commercial Resupply Services was a boon for SpaceX, as they provided it with the money and design help to launch the Falcon 9 – and since then, the rest is history.
SpaceX's Falcon 9 is the only medium lift rocket in the world capable of a propulsive landing. This has revolutionized the rocket launch services industry since it enables SpaceX to recover the significant costs of manufacturing a first stage rocket booster, reusing it a handful of times. From the early days of the Falcon 9, when the rocket was incapable of autonomously landing, the rocket has featured a lot of upgrades that. have pushed it to launch and land more than a dozen times per rocket.
In fact, according to SpaceX's vice president for build and reliability, Bill Gerstenmaier, the firm is on its way to certify the Falcon 9 for 20 landings. Mr. Gerstenmaier shared these upgrades in a press conference in May, adding that performance upgrades on the Falcon 9 will allow SpaceX to land the rocket on land for crewed missions.
With her firm gearing up to try to launch the world's largest rocket for the second time, SpaceX's president and chief operating officer, Gwynne Shotwell, has received the 2024 Achievement Award from Edison Awards. She joins the director of the Jet Propulsion Laboratory, Dr. Laurie Leshin, and the two women are the only recipients of the award given to Intel's chief, Mr. Patrick Gelsinger, and former Apple design lead, Sir Jonathan Ive.
The Achievement Award is given to people who have made a "significant and lasting contribution to the world of innovation." Unlike SpaceX chief and founder Mr. Elon Musk, who had no experience in the aerospace industry when he plunged into the journey to make rockets reusable, Ms. Shotwell was a seasoned industry executive who took a leap of faith that has changed history.
Her career as a rocket executive has seen her become one of Time Magazine's most influential people, receive awards from the American Institute of Aeronautics and Astronautics (AIAA), the American Society of Mechanical Engineers and the von Kármán Wings Award, to name a few.
Media reports and footage from Boca Chica also suggest that Ms. Shotwell is closely working on the second Starship orbital test flight. Starship is a crucial part of SpaceX's future, as not only will it enable the firm to achieve its foundational aim of launching missions to Mars, but it will also allow SpaceX to launch more Starlink satellites, land astronauts on the Moon and potentially conduct point to point flights on Earth.