Spirit of innovation demonstrated in land transport sector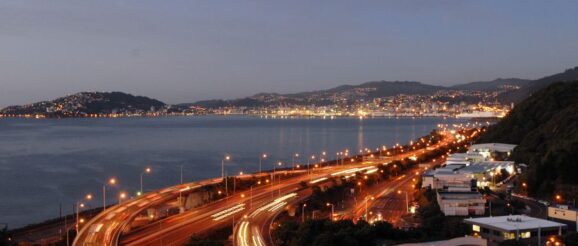 A number of startups and entrepreneurial initiatives working to address challenges in the transport sector have been approved for funding in round one of the Waka Kotahi Hoe ki angitū- Innovation Fund, with a second round of challenges now announced.
The $15 million fund, which was launched in June to accelerate innovative transport projects, attracted 110 applications in round one. Twenty-four were successful and are set to receive $4.2 million in government funding.
The fund will run for two years, and its aim is to make transport greener and safer. It will support a range of private and non-government sector innovators and innovations.
One of the successful round one applicants was Auckland-based Big Street Bikers. This innovative team are working on a low-cost subscription model for e-bike ownership, which would see members able to access a bike through plans similar to mobile phone plans.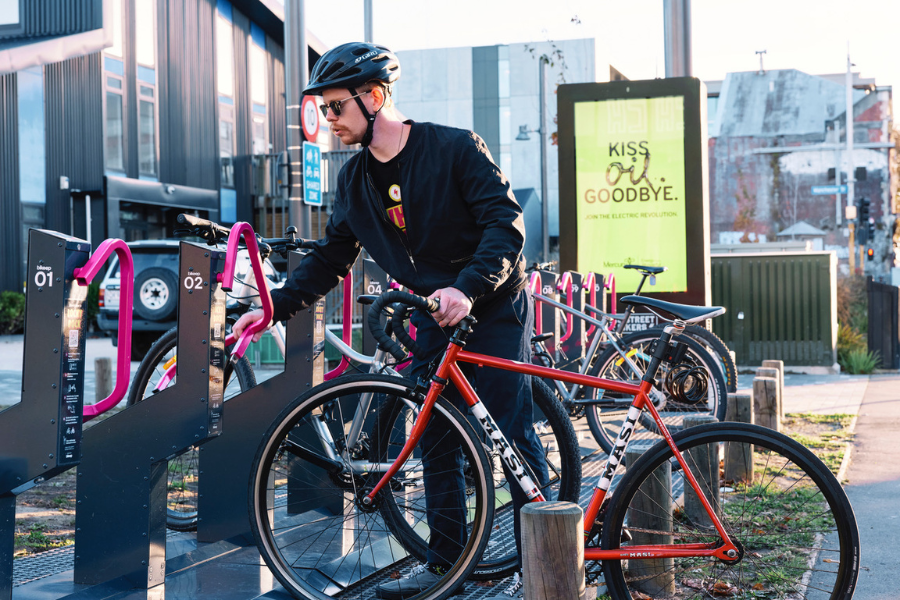 Big Street Bikers was founded by Cleve Cameron, Andrew Charlesworth, and Matt Weavers in Auckland in 2018 when they launched The Rechargery, a solar-powered service station for e-bikes. It also offered e-bikes on ride-to-own subscription and maintenance plans.
In 2020, Big Street Bikers launched the Locky Dock Network with a pilot in Christchurch. This established world-leading, free public secure bike parking, charging, and wayfinding stations that show information about safe riding around the city, including new bike path infrastructure. The company is now rolling out Locky Docks across the main urban centres of Aotearoa New Zealand, working in partnership with Mercury and Waka Kotahi.
Wellington based UsedFULLY was founded by Bernadette Casey, Peter Thompson, and Deborah Crowe to provide onshore solutions for unwanted clothing and textiles.
Their Hoe ki angitū funding will help further their research into the feasibility of using recycled textile fibres in different types of asphalt. UsedFULLY is driving the reuse of unwanted clothing and textiles, preventing them from going to landfill, and instead creating a circular system for these high impact resources.
UsedFULLY's solutions include activity-based carbon foot printing so organisations can measure and understand the impacts they have influence over and meet internal, national, and global decarbonisation goals.
UsedFULLY plans to use their funding to understand why the application of polycotton fibre into chipseal has yielded such promising results and will work to produce a reliable product at scale.
Mahu City Express, a bus service operating between Warkworth and Auckland, is introducing on-board e-scooter rental and charging options, to address the first-and last-mile gap – how we get ourselves to public transport connections, and then, at the other end, to our final destination.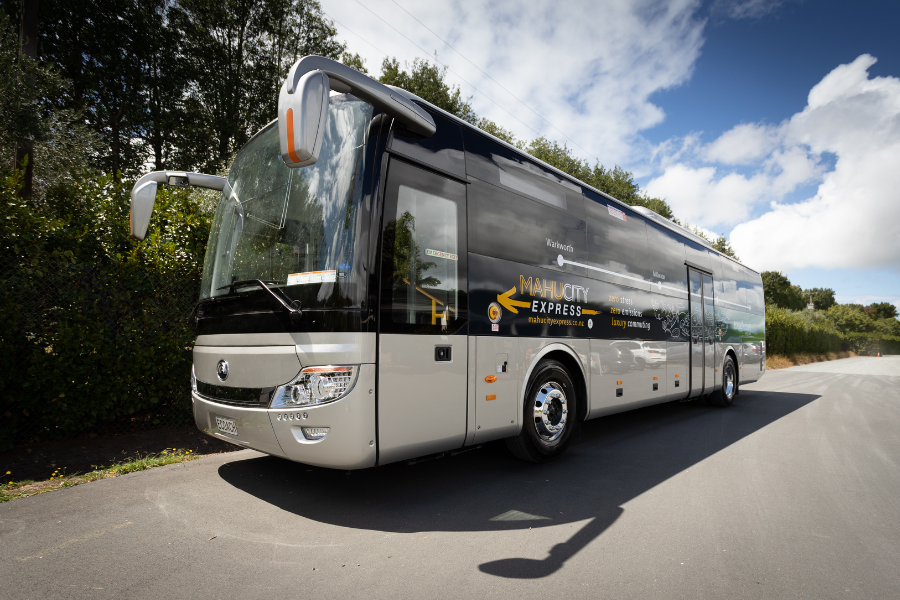 From January 2023, passengers will be able to book scooters with their bus ride, store, and charge them on the bus and ride them at both ends of their journey.
Founder Julian Ostling was inspired to launch Mahu City Express after moving to Warkworth in 2012, from London, and finding there was no bus linking the area to Auckland City.
Ostling says, "Many of our passengers have to switch to other modes of transport when we reach the CBD – buses, walking, biking, scooters, or other modes of transport. Ultimately, we are looking to remove any barriers to adoption, encouraging commuters to leave the car at home."
Ohmio, the only autonomous shuttle manufacturer in the southern hemisphere, has received support from Hoe ki angitū to get their autonomous vehicles, which will also help to address the first- and last- mile gap, on the road. Funding will assist the development of performance-based requirements for testing and trialing an autonomous on-demand transport solution in New Zealand.
Funding awarded to Kiwi company Neocrete will support research and development to develop new high-performing, low-carbon concrete with the potential to make our roads more durable and sustainable. Neocrete is harnessing the natural power of volcanoes, together with modern technology, to reduce the environmental impacts of concrete and increase its performance.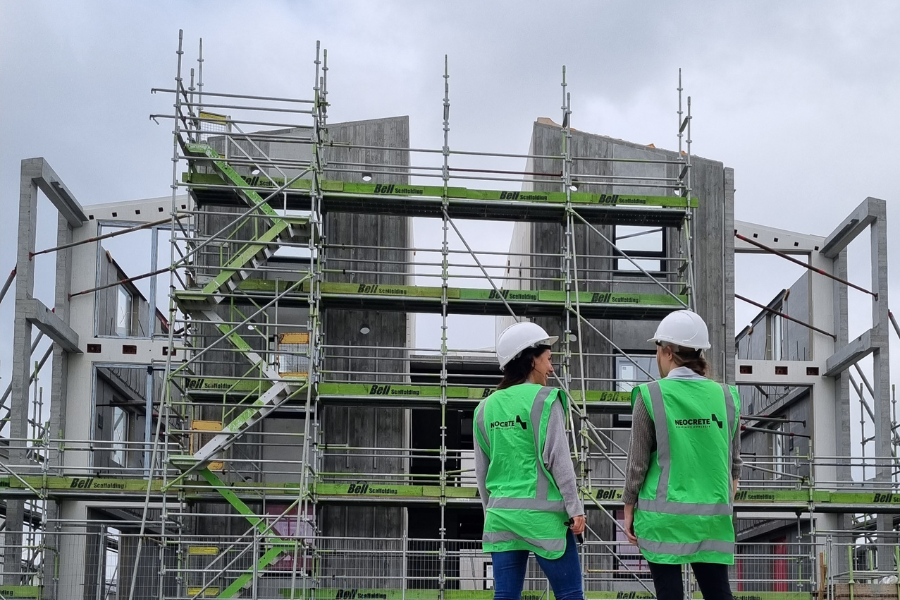 Design work is underway, to be followed by tests and scaled trials. Neocrete's core technology relies on the special properties of volcanic ash, which blankets much of New Zealand.
Founders Zarina Bazoeva and Matt Kennedy-Good are on a mission towards pouring carbon-neutral, fully sustainable concrete by 2027, making Aotearoa a green concrete innovation hub.
Innovators are now invited to consider three new challenges announced in round two of Hoe ki angitū:
How might we make roadworks safer and smarter to protect workers and other users of the road network?
How might we reduce the impact of our rapidly growing urban freight task and door-to-door delivery on our urban environments and people? 
How might we improve the safe and efficient movement of people and goods that are using different modes of transport in the same space, by making better use of new technologies and data?
Hoe ki angitu is open to projects at all stages of development from initial ideas and testing, through to implementation or growth. It offers successful applicants 16 weeks of support to develop or accelerate their innovation. And the support available isn't just financial, says Waka Kotahi Manager of Future Transport Lee McKenzie.
"We are looking to align our support to the needs of individual projects. For some, this might be access to data or transport expertise within Waka Kotahi, for others, help navigating land transport regulations.
"Hoe ki angitū is all about collaboration and removing unnecessary barriers. We want to support people to unlock the potential of their innovative ideas to deliver lasting benefits for our transport system and communities across New Zealand."
The post Spirit of innovation demonstrated in land transport sector appeared first on NZ Entrepreneur Magazine.