STEM3 Academy Hosts its Third Annual 'Very Special Innovation Fair'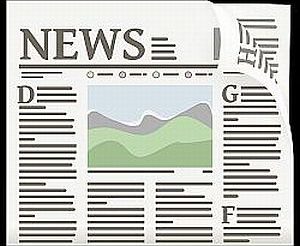 LOS ANGELES: The Help Group's STEM3 Academy (pronounced STEM Cubed Academy), the first school in the nation to provide a STEM (science, technology, engineering and math) curriculum to students with special needs, announces its third annual Very Special Innovation Fair.
The free event will be a family-friendly celebration of talent, imagination, and discovery from young STEM enthusiasts, as well as some of the region's innovative companies. Last year's event had over 600 people in attendance. This year's event is expected to draw a big crowd again.
The Innovation Fair is hosted by STEM3 Academy, a pioneering school operated by The Help Group that serves K-12 students who are passionate about STEM topics and benefit from more individualized educational instruction due to social and learning differences. Campuses are located in Valley Glen and Culver City, California.
According to Dr. Susan Berman, COO of The Help Group, "We're focused on developing strategies and fun programming for young people that encourage a passion for STEM."
Inspired in part by the Maker Movement, the Very Special Innovation Fair will have specific areas geared toward grade school, middle school, and high school ages and interests. In each area, there will be interactive opportunities for young people and families to build things, get involved in experiments and demonstrations, and take various technologies for a 'test drive.' Attendees will have the chance to learn more about rocketry, robotics, drones, 3D printing, virtual reality and more. There will also be food, contests, and giveaways.
Dr. Ellis Crasnow, Director of STEM³ Academy and STEM Education at The Help Group says, "There is a high demand and need for qualified STEM talent. Our goal at STEM3 Academy and with the Very Special Innovation Fair is to help nurture those natural talents early on."
The Very Special Innovation Fair will take place Sunday, September 23 from 10:00 a.m. to 2:00 p.m. at the STEM3 Academy Valley Glen campus (6455 Coldwater Canyon, Valley Glen). To check out all of the activities and RSVP, please visit http://stem3academy.org/innovation-fair/.