Strengthening the semiconductor industry, key to innovation in Mexico – The Yucatan Times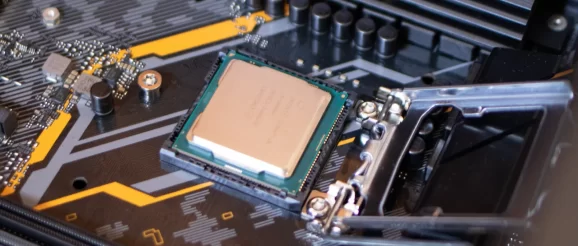 All the collaborative work between organizations and brilliant minds must support a geographically balanced supply chain that ensures reliability, sustainability and technology leadership.
The technological adaptation that is taking place in modern society is allowing us to generate a myriad of historic opportunities within an increasingly interconnected planet. This forces us to innovate our processes to provide technology in a more intelligent and democratic way. It is no secret that the origin of this revolution lies in the so-called chips or semiconductors, and in particular microprocessors, the brains of all modern electronics. So how should we direct our efforts to continue to achieve global innovation?
In that sense, within this new technological era, there is a need to generate a more balanced and resilient chip supply chain that transcends geographic boundaries and promotes global collaboration. To achieve this vision, it is essential to give prominence to countries such as Mexico and the rest of Latin America, where in addition to providing highly qualified talent and having a highly valuable culture, it is a territory that is becoming the first choice for the world's leading companies that want to generate new paths to success. In fact, in the case of Mexico, semiconductors are one of the sectors declared as a priority in the country by the Ministry of Economy.
Currently, about 80% of the world's advanced semiconductor manufacturing is concentrated in Asia, with 92% in Taiwan (Boston Consulting Group, 2022). In other words, a focus on strengthening local processes and reducing dependence on a single region (which was very visible during the pandemic) would not only increase the industry's resilience to global crises and disruptions, but would also unlock significant value for innovation and growth in Latam, which has a population of 660 million (2 times more than the US and about 8% of the world).
Countries like Mexico are a positive example of advancing this vision, as not only is the U.S.-Mexico border the largest semiconductor corridor in the world, accounting for 8.6% of electronics exports, but through key industry players like Intel, a more balanced and collaborative supply chain has been forged. The company's focus on activities in strategic Latin American locations such as the Guadalajara Design Center (GDC) in Mexico and manufacturing operations in Costa Rica highlights the value that the region brings in terms of semiconductor research and development, validation, design and manufacturing. This goes beyond the simple production of electronic components.
Properly rebalancing the supply chain not only means boosting innovation and global resilience, but also transcends different aspects, empowering communities, fostering social development and boosting the economic activity of the countries that participate in it. At first glance, this may seem obvious, as semiconductors are an indispensable economic pillar and are essential for everyday digital tools, but this industry is a fundamental part of the economy and the development of markets. In 2022 alone, global semiconductor sales approached US$600 billion worldwide, and the sector is expected to expand by 2024. (Statista, 2023).
Undoubtedly, this is a path that requires collaboration, vision and long-term commitment, and its potential results are destined to change the course of technological and economic history for Mexico and other Latin American countries, as well as the world as a whole. Chips are at the heart of modern innovation and without a balanced and resilient supply chain, we could face complex situations, ranging from device shortages, rising prices and a decline in the quality of the electronic products that define our way of life today. If we can capitalize on this opportunity, it could move the region into a position of global competitiveness, boosting its economy and attracting foreign investment.
Therefore, it is a global responsibility to balance and develop the supply chain through precise actions, and Latin America has raised its hand to participate in this revolution that will positively impact the lives of all people.
Therefore, governments, companies and academic institutions must have concrete actions that tie in with the goal of technological balance in all its aspects, and correctly navigate the wave of opportunities that will come with the fact that the estimated global demand for microprocessors will increase by 5% per year, at least until 2030 (Boston Consulting Group, 2022), to become an industry that will reach US$1 trillion by the end of the decade (McKinsey, 2022). This can be achieved through the promotion of STEM careers, investment in technological research and development, and the creation of an innovation ecosystem. While it is true that the future belongs to all of us, we must also build it together.
All of the collaborative work between organizations and bright minds must support a geographically balanced supply chain that ensures reliability, sustainability and technological leadership. Semiconductor design and manufacturing is one of the most complex engineering processes mankind undertakes, and we are on a mission to continuously improve our innovations to realize the future we all imagine and deserve. These are the possibilities that excite us and that are increasingly possible with the synergy and passion of the human capital that Mexico and the other countries in the region offer.
Santiago Cardona, Intel's general manager for Hispanic America.
TYT Newsroom