Studying human behaviour, health and biology in low gravity conditions and space radiations prevalent on moon and mars, says cancer researcher Raghu Kalluri – The Hindu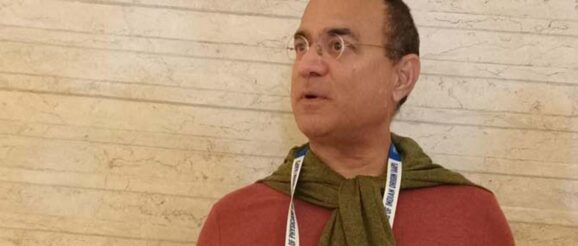 Raghu Kalluri, Chairman and Professor of the Department of Cancer Biology and Director of the Metastasis Research Center at the University of Texas MD Anderson Cancer Center in Houston, is currently studying human behaviour, health and biology in low gravity conditions and space radiations that prevalent on Moon and Mars.
Speaking to The Hindu on the sidelines of the 16 th Global Health Summit organised by the American Association of Physicians of Indian Origin here, Dr. Raghu, one of the world's foremost researchers on cancer, said, "We have started the research recently. A lot of parameters like meeting and studying the astronauts will also be part of it."
Briefing about the research, Dr. Raghu said that huge efforts are now being made in the US and other countries to put a human base on the Moon and to travel to Mars. Taking a cue from that, he came up with the idea of working with a team to study how a human would feel on the Moon, functions of key organs like kidneys, how it would affect their moods, and how their heart works under influence of low gravity and other atmospheric conditions in the space. This apart, the study also includes other adverse effects on humans on the Moon and Mars as far as their health is concerned, he added.
"We are now not active on this research. We are just getting started. This research is very new. We will slowly get into it. We haven't met the astronauts yet, but our future plan is to meet them. It mainly deals with human health and understanding how people can maintain good health," Dr. Raghu added.
Village health clinics
He lauded the concept of village health clinics undertaken by Andhra Pradesh government, but suggested that it would be a successful programme if health workers in villages teach people how to lead a good life with good environment and food habits apart from supplying medicines. "Merely supplying drugs to the diseases will not bring the desired results," he said.
Dr. Raghu, whose parents hail from Chodavaram in Anakapalli district, said that he speaks and likes Telugu.