Summit Spotlight: Dr. Patrick Courneya on Workforce Innovation – C-TAC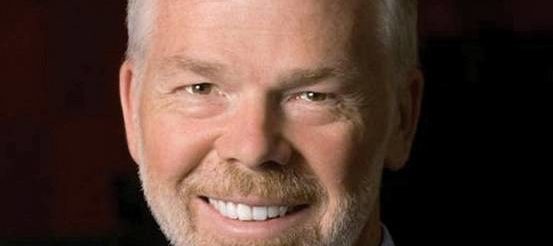 As the U.S. population ages, the healthcare workforce must employ innovative approaches to address the rising need for advanced illness care. Beyond increased need, there are also issues related to care coordination that need to be addressed. During the National Summit on Advanced Illness Care, Dr. Pat Courneya, Executive Vice President and Chief Medical Officer for National Health Plan and Hospitals Quality, Kaiser Permanente, will share insights and creative solutions for these challenges that can be put into practice on the state level. Learn more about Dr. Courneya's work below.
Can you explain the importance of your work with the California Future Health Workforce Commission for the care of people with advanced illness?
Dr. Courneya: The commission recognizes three key areas of need in the future:  Primary Care, Mental Health, and Senior Population needs.  Each of these recognizes areas that are falling short of meeting key needs that continue to expand. The commission also sees the future as being much closer to the patient, where they are, including in the home, using virtual/digital connections and extending more effectively into underserved areas, both urban and rural.  These considerations have important applications for the care of people living with advanced illness.
What are the major barriers to success for California's healthcare workforce, in terms of treating people with advanced illness?
Dr. Courneya: Barriers in a large, diverse state such as California include poverty, urban challenges, areas that are remote and sparsely populated, seasonal work, language, culture and family make-up that varies widely.  Other barriers include limited resources, rapid changes in how the work gets done (technology, evidence, etc.) low population areas, and talent pipelines.  Given our size, geography and demographics, we face a wide range of challenges in California.
What steps can be taken to overcome these barriers?
Dr. Courneya: To successfully deliver care in the future, California will need to recruit, educate, and sustain a diverse health and health care workforce that is skilled in working collaboratively in interdisciplinary teams, is technically competent, and is adept at using modern health information technology. Technology can potentially help overcome distance and time as barriers to bringing expertise to the patient and to solve challenges in supporting professionals on the ground wherever they practice.
In addition, a workforce committed to improving population health will require new roles and expertise, such as skills in assessing and addressing social determinants of health, knowledge of effective prevention strategies, and the ability to communicate to an increasingly diverse state population.
What can other states learn from California's healthcare workforce recommendations, to improve the care they provide for people with advanced illness?
Dr. Courneya: Because of its size, California's barriers to success likely represent the challenges other states are facing to at least some degree. The commission's work to develop a strategic plan for building the health workforce to meet California's future needs is still underway. This plan will include a set of practical short, medium, and longer-term solutions that could be adopted and implemented by the state, educational institutions, employers, and other stakeholders to address current and future gaps in the health workforce.  Other states could consider creating a similar commission with representation and expertise from health, education, employment, labor, and government sectors.
For more information about the Summit agenda, please click here.
Share This