Surf the future: Microsoft Edge unleashes an AI-powered wave of innovation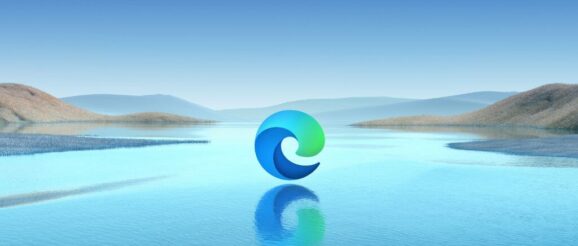 Microsoft has unleashed a new wave of innovation with Edge, their AI-powered browser, specifically geared towards making online shopping and productivity easier.
"It's been such an exciting year for Edge and Bing. We've worked diligently to bring you rich, AI-powered innovation to help you find, create, and achieve beyond what you ever thought possible," said the company in a blog post.
The tech giant further asserts that for the past two and a half years it has been continuously improving shopping features in Edge, ensuring users get the best deals while browsing. The browser offers price history, comparison, and built-in coupons, totaling over $4 billion in savings for shoppers in the past year alone.
Shopping
Yesterday, Microsoft announced even more exciting shopping features. They introduced Copilot in Microsoft Shopping, an AI-powered personal shopper. Users can simply ask Copilot to help them find a product, and it will provide intelligent questions to narrow down choices and guide them to the perfect fit.
In the future, users will even be able to share a picture of a desired item, and Copilot will find the right match. This feature will be available on both mobile and desktop for a seamless shopping experience.
Productivity
Microsoft has also expanded the AI-powered productivity features of Edge. Users can now tell Copilot to draft and send emails, saving them time and effort. Additionally, Edge's Inline Compose feature can help users improve their writing on most websites, suggesting different tones and assisting with longer posts.
Recognizing the importance of productivity on the go, the Redmond-based company is bringing AI-powered innovation to the Edge mobile app. Users will be able to ask Copilot questions about reports, making it easier to digest important information while on their mobile devices.
To support organization and productivity, Edge now offers Tab Auto-grouping. AI technology groups similar tabs based on topics or categories, reducing clutter and streamlining browsing.
Enterprise
In terms of enterprise solutions, Microsoft has made Bing Chat Enterprise available on the Edge mobile app. This feature enables users to shape ideas into formal business wording, ensuring confidentiality and efficient collaboration.
Lastly, Designer in Edge is an integrated graphic design app, making it the first of its kind in a browser. Smart find helps users find specific information within web pages quickly. Furthermore, the browser's AI leverages features like Website Typo protection, ensuring users are safe from malicious sites that exploit URL typos.
All these innovative features are available at no additional cost to Microsoft 365 customers with specific licenses.