Sustainable growth through corporate innovation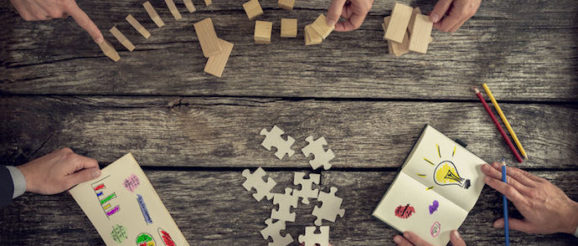 ICMG Corporate Innovation Summit talks about the latest trends in corporate innovation & how corporates can utilise Singapore as their launchpad
It's September, and technology enthusiasts everywhere are heading to the Lion City for the Singapore Week of Innovation and TeCHnology (SWITCH)! With various partner events focused on deep tech and the intersection of technology and lifestyle, SWITCH has something for everyone – including corporate innovation enthusiasts and advocates.
The ICMG Corporate Innovation Summit is happening in conjunction with SWITCH, to be held at the Marina Bay Sands Expo and Convention Centre on 17 September.
Co-Organized by NRF and ICMG, a Premiere Corporate Innovation Accelerator (Open Innovation Partner) in Asia, the summit will discuss corporate innovation trends that help corporates achieve sustainable growth, featuring speakers from notable companies from Japan.
The summit is supported by several sponsors from Japanese enterprises such as TEPCO Power Grid (TPECO PG), Greenway Grid Global (JV between TEPCO PG & Chubu Electric Power, ICMG), TEPCO i Frontiers (JV between TEPCO Energy Partners & ICMG), HITACHI and Nippon Closures etc.
Sharing of corporate strategies and networking
Japanese multinational companies (MNCs) and ICMG Singapore partners will share their corporate strategies and deliberate upon the latest use cases of corporate innovation trends in achieving sustainable growth.
The goal is for participants to have a better understanding of corporate innovation, as well as have the opportunity to engage with Japanese MNCs and start-ups through ICMG's open innovation platform.
Intellectual capital for sustainable growth
Hitoshi Funanashi, Group CEO of ICMG Co., Ltd, encourages client companies to become aware of the non-financial or "invisible" side of their whole capital, and connect the "invisible" dots so that business opportunities play to their strengths, making those dots more meaningful. ICMG believes it is the invisible capital that drives a company to its unique yet sustainable growth capabilities in this era. ICMG takes pride in leading clients to sustainable innovation through this concept.
Also read: SWITCH has 9 partner events, here is why you should go
Corporate Innovation from Japanese Government's Perspective
Mr. Keita Nishiyama, Director General at Minister of Economy, Trade and Industry(METI), will speak about "How Japanese MNCs woke up for Open Innovation" As management teams of Japanese MNCs change generations, Mr. Nishiyama will  present on the journey of Japanese MNCs in open innovation and how they can collaborate with the Asian Startup ecosystem.
Creating innovation for sustainable societies & open innovation for SDGs in Asia
Sinichi Imai, CEO of Greenway Grid Global, believes that a sustainable society can be achieved by connecting key trends within domains such as energy, water/irrigation, waste, mobility, digital, AI, and, blockchain.
Mr. Wilson Ang, Executive Director at Global Compact Network Singapore will speak about "The United Nations Sustainable Development Goals: A Global Framework for Business Innovation". Find out more about what these 17 agenda items defined by the UN are, and what it means as business opportunities here in Asia, to enable us to do good and do well.
Veerappan Swaminathan, Founder & Director of Sustainable Living Lab, likewise underscores how open innovation, through the process of realising an idea from ideation stage to a final product or service, can help eradicate huge social problems such as climate change or health concerns like diabetes.
In the same vein, Hisashi Nakajima and Atsushi Watanabe, CEO and Innovation Leader of Nippon Closures Company, respectively, highlight open innovation in solving social issues such as micro-plastic pollution in the marine environment and the ageing societies, relating these issues to Sustainable Development Goals (SDGs).
The ICMG Corporate Innovation Summit is a one-day event packed with an exciting lineup of activities: keynote speakers, a panel discussion, and a VCC venture pitch. Check out ICMG's Facebook Page for more information.
If you are keen to understand the direction and challenges of corporate innovation and the businesses opportunities in Singapore, this summit is for you. Register to join today!
—-
Feature Image: gajus / 123RF
The post Sustainable growth through corporate innovation appeared first on .