Sweden's Entry to NATO Adds 40 Million Euros to Defense Innovation Fund, Boosting Tech Start-Ups – ClearanceJobs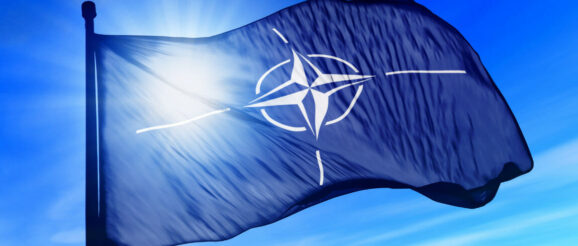 Last summer, the North Atlantic Treaty Organization (NATO) first announced that will invest 1 billion euros in early-stage start-ups as well as other venture capital funds developing dual-use emerging technologies of priority to the international alliance. Those included artificial intelligence; big-data processing; quantum-enabled technologies; autonomy; biotechnology and human enhancement; novel materials; energy; propulsion and space. It was created to provide patient capital to meet the needs and timelines of deep tech innovators and to secure an enduring future for the alliance's one billion citizens.
An International VC For Defense Tech
Now, 23 alliance nations are limited partners of the NATO Innovation Fund (NIF), which is preparing to make its initial investment later this year.
NIF was initiated to operate much like a "class VC" – one that is designed to exist in perpetuity. Moreover, the NIF will "hedge its bets" by investing in different, and possibly even competing start-ups. As TechCrunch recently reported, over-dependence on single technology companies for certain services can be risky – especially so in the defense sector – so the NIF will seek to diversify the market and in the process build NATO's security posture.
At the same time, it could build upon the past consortium of nations' efforts to develop new military platforms, notably combat aircraft such as the Eurofighter or even Lockheed Martin's F-35 Lightning II, which includes a supply chain spread across more than a dozen partner nations.
Coming Soon – Innovation From Sweden
The allies have also welcomed Sweden's interest to join the NIF – and Stockholm's participation could take effect upon its accession to the international alliance, while its contribution will add to the venture capital fund.
"As a member of NATO, Sweden will contribute to the strength of the Alliance, not only through our geo-strategic location and military capabilities, but also through a vibrant security and defense industry that promotes innovation and development of cutting-edge technology. This is further enabled through participation in the NATO Innovation Fund," said Pål Jonson, Minister of Defence, Sweden.
Historically neutral Sweden – along with its neighbor Finland – sought to join NATO following Russia's unprovoked invasion of Ukraine in February 2022. Finland officially joined the alliance earlier this year, while Sweden's bid was held up due to concerns from NATO member Türkiye, which reversed course last month and announced it would support the Nordic nation's membership.
Earlier this month, David van Weel, NATO's assistant secretary general for emerging security challenges, welcomed Sweden's future participation in the NIF. Stockholm is reported to be providing an additional 40 million euros to the VC fund.
"This year's [NATO] Summit [in Vilnius, Lithuania] set Sweden further on track to becoming the 32nd country to join our Alliance, and this historic step will make way for Sweden to participate in the NATO Innovation Fund and to contribute to its important mission," said van Weel.
The Defense Innovation Accelerator – DIANA
NATO further noted that the NIF would complement its Defence Innovation Accelerator for the North Atlantic (DIANA), a body working with leading researchers and entrepreneurs across the Alliance. It was initiated to support the development and adaptation of dual-use emerging technologies to critical security and defense challenges and now consists of dozens of accelerator sites and test centers – while it brings together universities, industry, and government to work with start-ups and other innovators.
It was also announced in June that for this year, DIANA will support the best and brightest to develop dual-use technologies to solve problems in three areas: energy resilience, sensing and surveillance, and secure information sharing.
"This is a big moment for DIANA and for NATO," said Professor Deeph Chana, DIANA's managing director. "Identifying, developing and deploying dual-use technologies are going to be crucial as we tackle the many challenges we face. Participants in DIANA's unique program will get significant early-stage funding, commercial advice and the opportunity to test their ideas at some of the world's leading facilities."
The innovation accelerator said in June that it expects to work with around 30 start-ups this year. Each will be awarded 100,000 euros in the form of a non-dilutive grant, with the opportunity to get up to 300,000 euros later in DIANA's accelerator program. DIANA currently has a regional office in the United Kingdom, with another planned to open in Canada, while a hub will open in Estonia. It also has a network of around 100 accelerator sites and test centers in innovation clusters across the Alliance.