Tampa Bay Innovation Center selects AI startups for cohort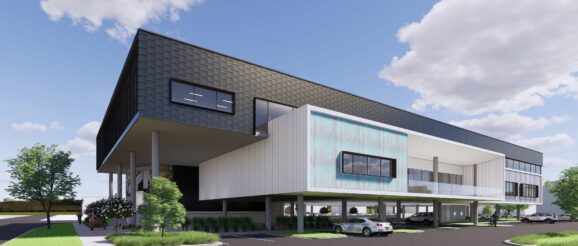 Companies specializing in cybersecurity to predictive analytics will participate in the Tampa Bay Innovation Center's newest cohort. 
The TBIC announced Monday that it has named the 10 early-stage venture startups selected for its artificial intelligence accelerator program, which will kick off Wednesday and run through early November. 
"Wrangling legacy data can be the big unlock for companies looking to gain a competitive advantage in their industry," Ken Evans, managing director of the accelerator program, said in a prepared statement. "With the emergence of powerful tools in AI and machine learning, enterprises can start to leverage these capabilities, but only if they can access usable data. Startups that are building the picks and shovels that enable companies to embrace AI will be the primary focus of this program." 
The companies will receive one-on-one weekly mentorship from industry subject experts through workshops and learn about customer discovery, product strategy, pricing and go-to-market skills. 
The wrap-up showcase for the program will be one of the first public events hosted in TBIC's new 45,000-square-foot ARK Innovation Center, which will open this fall. Potential investors and venture capital firms will attend the event to hear founders pitch their product. 
The startups in the cohort: 
MetaCommerz: A Delaware-based firm that enhances supply chain resiliency. 
Dataplant: A Missouri-based company that automates customer success and revenue predictability. 
Aapya Solutions: A Florida-based company specializing in computer vision systems for security and inventory control. 
Blue Fusion: A Florida-based company that's developed a platform for simplifying data collection and analysis. 
NoxuData: A New York-based company that's developed integrating large language models with legacy enterprise data. 
Cynotect: A Texas-based firm that enhances cyber security for AI development platforms. 
Subconscious.ai: A New York-based firm that predicts buyer behavior with automated market research.
FLUIX: A Florida-based company that provides intelligent management for data centers energy and cooling systems. 
Traq.ai: A Georgia-based firm providing analysis and optimization of sales team performance. 
Companies including Mach49, Morrow Consultants, and PODS Moving and Storage are among the corporate partners backing the program. 
The post Tampa Bay Innovation Center selects AI startups for cohort first appeared on St Pete Catalyst.
The post Tampa Bay Innovation Center selects AI startups for cohort appeared first on St Pete Catalyst.