Tata Consultancy Services, Renesas open innovation hub for semiconductor solutions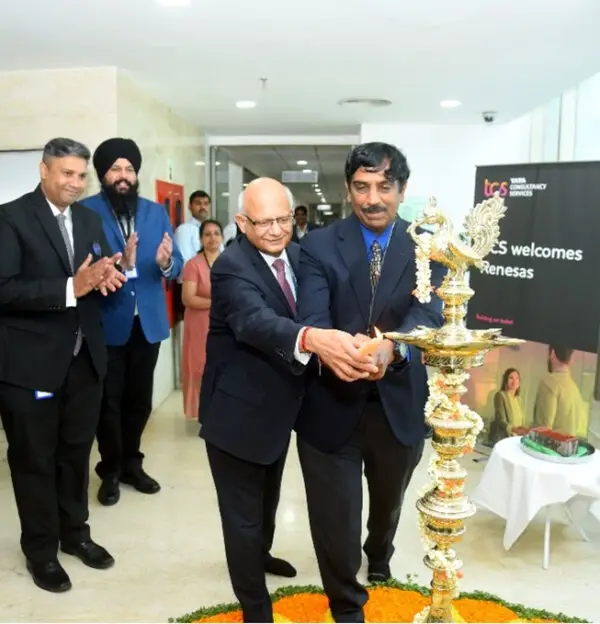 Tata Consultancy Services (TCS) and Japanese semiconductor manufacturer Renesas Electronics have opened a joint innovation center in Bengaluru and Hyderabad for developing next-generation semiconductor solutions.
The parties are planning to work together on digital, radio frequency, and mixed signal design and software development to create innovative next-generation semiconductor solutions that meet the requirements of a broad spectrum of industries.
Dr. Sailesh Chittipeddi — Renesas Electronics Executive Vice President and General Manager, IoT and Infrastructure Business Unit, said: "We are pleased to extend our partnership with TCS and benefit from their next-gen digital capabilities, global expertise, domain knowledge and innovation ecosystem.
"The joint Innovation Center will unlock opportunities for innovation and further growth in Indian and emerging markets."
Tata Consultancy Services, Renesas Electronics open innovation hub for developing next-gen semiconductor solutions. Photo courtesy of Business Wire.
This innovation center will combine the deep expertise of Tata Consultancy Services in Internet of Things (IoT) and domain knowledge of the telecom, manufacturing, and automotive sectors with the advanced semiconductor designs of Renesas Electronics as well as its skilled embedded software support.
Through their partnership and using their respective strengths, Tata Consultancy Services and Renesas Electronics plan to launch cutting-edge semiconductor designs as well as software-based solutions for the IoT, smart cities, automotive and industrial sectors.
Regu Ayyaswamy — Tata Consultancy Services Global Head of IoT and Digital Engineering said: "We are pleased to announce this strategic partnership with Renesas.
"This partnership combines TCS' global experience in developing and deploying end-to-end industry-focused engineering solutions at scale, its domain knowledge, expertise, and intellectual property with Renesas' expertise and IP in chip development. Together we will address the industry demand and accelerate the establishment of a semiconductor ecosystem in India."