The Best HR Teams for Innovation in Australia | Innovative HR Teams 2023 | HRD Australia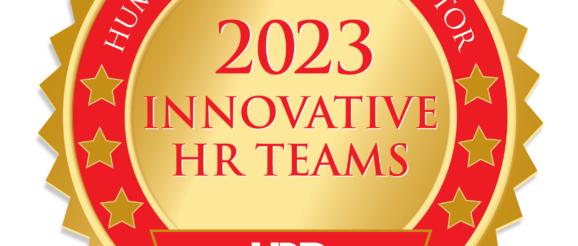 Human resources teams have never been more important as the economy has adjusted to hybrid working, new technologies, a communications revolution and a rejigging of priorities.
At the vanguard of this increased importance and driving the pace of evolution are HRD's Innovative HR Teams 2023.
 
Andrew Lafontaine, partner, workforce strategy and growth at Mercer Australia, explains how these teams are leading the industry.
"They're making moves to design cultures and programs based around how people can – and want – to work. And we also know from our own research that people no longer want to work for a company; they want to work with a company," he says. "For HR teams, this means developing a partnership mindset across their ecosystem by infusing equity and inclusion into their talent models and accessing broader and more diverse talent pools."
"I think our team is very open to challenging the different ways of thinking and they all bring a different professional background to the table"
Kim Boland
Chrysos Corporation
Going for gold
Chrysos Corporation is an ASX-listed organisation headquartered in Urrbrae, South Australia. The company combines science and software to create technological solutions for the global mining industry.
One of its powerful solutions is PhotonAssay, which delivers a quicker and environmentally friendlier analysis of gold, silver, copper and other elements.
 
However, for the first five years of the company's life – which is now almost seven years old – there was no HR team. Eager to improve in that area, chief people officer Kim Boland was hired to oversee and support a rapid growth plan.
"We wanted to take the philosophy of our product PhotonAssay, which is about efficiency, inclusion and accessibility, and apply that to the way we looked at our HR systems," says Boland.
To build out Chrysos's HR software stack, she has deployed six new systems, including:
BambooHR and Culture Amp to support customised hiring, learning and career management
 
a learning management system (LMS) to connect the team
 
a LifeWorks employee assistance program to deliver holistic support in multiple languages
 
legal compliance in seven countries
 
career frameworks for staff
"Talking about financial or emotional issues using a second language isn't exactly inclusive," explains Boland. "LifeWorks enables people to communicate in their local language – they feel supported and connected."
Chrysos's HR team has enabled the company to more than double its headcount (from 42 to 120) in 18 months. This was achieved by hiring people for various roles across a range of countries, including Mali, Ivory Coast, Ghana, the DRC, Tanzania, Canada and Australia.
Boland adds, "HR has really had to evolve and grow very quickly and not lose that people-centric focus but also balance the commerciality of the business."
Underlining how difficult it has been to recruit a number of high-quality employees, HR expert Lafontaine explains, "We know that job mobility is at a record high in Australia. People are switching jobs in search of growth, more money, greater purpose and increased flexibility, to name a few examples."
Onboarding such a large proportion of staff was always going to be a challenge. To tackle this, Boland organised a three-day global leadership forum, bringing every people leader in the company to Adelaide for training, along with inspiration and engagement around Chrysos's strategy.
Bringing everyone together
"Organisations in Australia today need to have a heart," explains Lafontaine. "They're expected to come off mute on what they stand for, and to make measurable progress against goals relevant to all stakeholders — from diversity, equity and inclusion to co-creating the new shape of work."
This is another area that Chrysos's HR department has focused its energy on.
Boland and her team have travelled extensively between Chrysos's global sites to infuse the company's "quirky, geeky and collaborative" culture to all their new employees around the world. As a result, they have:
synthesised feedback from over 16 nationalities to create value statements
 
increased the number of women from 11% to 17% in 12 months in a traditionally male-dominated industry
 
improved gender pay gap to above-market quality
"Our workplaces continue to evolve rapidly, and the HR sector – like many others – needs to embrace the change as opportunity"
Andrew Lafontaine
Mercer Australia
Proven success
Chrysos underlines its innovative prowess by embracing new tech and ways of doing things in the space.
Boland says, "HR has really had to evolve and grow very quickly and not lose that people-centric focus but also balance the commerciality of the business. It's also factoring in 'How do I grow and develop and integrate AI into my own space so that [no one is] left behind?' I think that's the next challenge ahead."
This is echoed by industry expert Lafontaine.
"Powered by tools such as AI and insight-rich data science, innovative HR leaders are making more strategic decisions," he says.
So far, this mindset has delivered clear gains for Chrysos, including:
82% employee satisfaction rate
 
400 user sign-ons for 120 employees on BambooHR
 
developing a global approach for travel to new countries
Other winning Innovative HR Teams have pioneered cutting-edge solutions.
Domino's Pizza Enterprises oversees 12 markets across Europe and Asia-Pacific. Traditionally, frontline workers with basic education started out delivering or making pizzas and rose through the ranks to be leaders, senior franchisees or even C-level personnel. To sustain great leadership, Domino's sought a solution that optimises its talent pipeline.
Global head of people and development Matthew Kershaw and his team rolled out a gamified multilingual LMS with a custom user interface.
"From the moment they get in there, they're creating an avatar that gives them a character within the game," explains Kershaw. "The map opens up, which is their career journey. There are nine levels in the map – it goes from our brand-new starter level. One is an unsupervised worker. They earn badges and trophies. There are many learning quests in games within the app."
On the back end, store managers and franchisees can access dashboards that show the learning progress of developing personnel.
"We've just seen incredible engagement," says Kershaw. "When we're launching the products into our market or we have new things coming up, instead of people rolling their eyes, there's almost a sense of anticipation to go in there and play the game."
hipages Group is Australia's No. 1 platform for finding and connecting with tradespeople, colloquially known as "tradies".
Jodette Cleary, chief people and culture officer, says, "Whilst the impact of the pandemic solidified the move to hybrid ways of working, the concept has existed in the tech industry for the past 30+ years. We were early adopters of the 50/50 hybrid work model, finding that we could give our team the best of both worlds, providing flexibility, manager support and team connection."
Cleary and her team have invested $650,000 to:
boost team engagement and morale with a "rumpus room"
 
prioritise wellness with a private wellbeing room (e.g., for meditating or praying)
 
create a home away from home based on the tradie aesthetic
 
foster the free flow of ideas with collaborative spaces
 
improve the tech capabilities of workspaces
 
deliver myriad opportunities for remote and in-house social events
 
upgrade their IT infrastructure to support seamless data transfer regardless of location
 
boost internal communications and collaboration with the innovative Bob HR platform 
1–99 employees
100–499 employees
500+ employees