The Center for Health Affairs Convenes Community Leaders to Guide the Social Determinants of Health Innovation Hub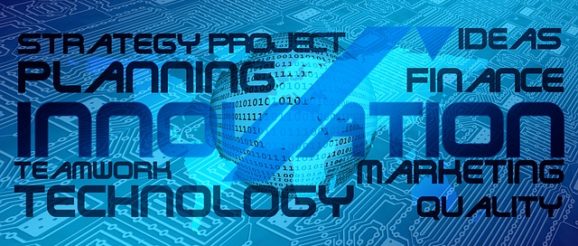 The SDOH Innovation Hub Advisory Council Holds Inaugural Meeting, Bringing Together Cross-Sector Participants in Transformational Work
CLEVELAND, March 16, 2023 /PRNewswire/ — More than 40 community leaders from Northeast Ohio, spanning the nonprofit, public and private sectors, came together today through the inaugural meeting of the Social Determinants of Health (SDOH) Innovation Hub Advisory Council. Founded by The Center for Health Affairs and powered by Amazon Web Services (AWS), the SDOH Innovation Hub convenes cross-sector decision makers to implement data-driven solutions to health disparities and inequities rooted in structural racism and poverty.
Comprised of subject matter experts, executives from community-based organizations, and government representatives, the Innovation Hub Advisory Council will manage the collection and use of data as well as advise and make recommendations on programs, policies and solutions that address systemic racism, poverty, and health disparities.
"Given the complexity of racism and poverty, solutions based on data-driven insights must effectively eradicate health disparities and get resolute support from those empowered and entrusted to implement them," said Kim Byas, SDOH leader for The Center for Health Affairs. "Together we are doing transformational work that starts in Cleveland and will ripple globally to communities facing the same problems. With leadership from the Cleveland community, the collective energy and determination of individuals and organizations will adapt programs, policies, and interventions that proved successful elsewhere and will spark innovations ideally suited for our shared community."
The Innovation Hub will use data-driven insights to make recommendations for legislation, policies and programs that improve the economic, social and physical environment around adults, children and their families who consistently experience health disparities.
"The SDOH Innovation Hub is building on, knitting together, and elevating the work of the many dedicated organizations and individuals throughout our community by providing a whole new set of resources and capabilities to propel us forward," said Susan Fuehrer, co-chair of the Innovation Hub Advisory Council and president of the Institute for H.O.P.E.™ at The MetroHealth System. Fuehrer is also chair of the Community Health Affairs Board of Directors, the entity under The Center for Health Affairs' umbrella that supports its work to improve health and well-being throughout the community.
The Innovation Hub Advisory Council is beginning its work by focusing on gun violence and behavioral health and will move into additional facets of SDOH, including but not limited to housing, digital access, medical care, infant deaths, maternal deaths, climate change, education, workforce development, food insecurity, and transportation. To address these disparities through a comprehensive approach, the Advisory Council will rely on work groups in these individual areas. Recommended solutions on gun violence prevention are expected to be publicly released in the fall of 2023.
"Cleveland is recognized globally for our world-class health institutions. However, even with these institutions in our backyard, many residents experience serious health issues. I hope and expect this partnership between The Center for Health Affairs, our local healthcare leaders, and our community members to positively impact our region by discussing and addressing the social determinants of health affecting Clevelanders," said Cleveland City Council President Blaine A. Griffin.
"The Innovation Hub Advisory Council is a unique way to use both the local leaders who can drive action and the advanced technology needed to make positive changes that impact the social determinants of health," said Cuyahoga County Executive Chris Ronayne. "As we continue to see an increase in gun violence in our communities, now is the time for this valuable work. The County is proud to support this effort—it starts with us."
About The Center for Health Affairs
As the nation's first regional hospital association, The Center for Health Affairs serves as the collective voice and leading advocate for 38 hospitals across 10 counties in Northeast Ohio. Dating back over 100 years, The Center aims to enhance the effectiveness of the healthcare community and the health of the communities it serves by providing expertise, resources and solutions to address the challenges currently being faced by the region's healthcare providers. The Center's efforts focus on areas in which member hospitals and their communities can benefit from a regional approach, including emergency preparedness; public policy and advocacy; finance and reimbursement; and community health. Learn more at neohospitals.org.
Press Contact:
SOURCE The Center for Health Affairs