The Challenge of Innovation in Government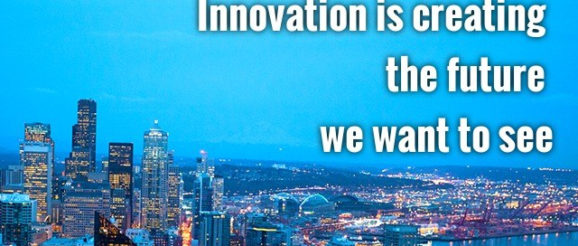 In my experience, innovation in government is something everyone wants but few actually understand. And doing the work of bringing innovation to government is hard. By design, government is meant to be dependable for the basic essential services that make life possible, collecting trash, educating kids, and enforcing the laws. This stability creates a culture valuing unchanging consistency as a means to deliver essential services day after day without fail. The committed public servants who make the consistent delivery of services possible rightfully come to value stability, consistency, and predictability, if not depend on it. There are numerous examples of someone coming into this culture with the intention of being a force for change and encountering resistance similar to how the human immune system fights infection: containment, resistance, and ultimately expulsion.
For over 4 years, I've been working as a consultant to city governments around the country, helping them leverage not only data and technology, but the powerful techniques of design thinking and user-centered design to unleash the potential of their digital tools, their data, and, most importantly, their people. I've learned culture can't be changed, but can be evolved to embrace change by disarming fear and calming anxieties with careful, considerate collaboration on solutions to shared problems. 
Discussing Data-Driven Culture in our Introduction to Data Analysis class with the City of New York Department of Parks and Recreation
This is the essence of innovation in government for me: developing a culture that embrace a consistent commitment to evolving the people and processes that make government work. Innovation is, for me, a verb, an action towards an essential but elusive goal: well-run government. Like sailors traveling the open waters, the idea of well-run government is a North Star to guide our work, but as no sailor has yet reached the North Star, we to are able only to guide our efforts without actually reaching our lofty goal.
When we reduce innovation to a noun, like an app, a report, or even a process on paper, we lose the essential dynamism to innovation. The most innovative idea, once put into practice, will soon start to atrophy and a new innovation will at some point have to be developed to replace it. Government in the 19th century was populated by those connected to the elected politicians who appointed them until the assassination of President James Garfield began the process of standardizing the civil service with a new innovation: civil service exams. The dream of a capable and professional civil service was soon realized, but slipped away when the exam system failed to keep up with changes in society and the needs of modern government.
My answer to creating a culture of innovation in government is to utilize the tools of design thinking and user-centered design to teach process, both in my interactions with clients and in my training classes. I particularly focus on this in my classes: Data Analytics for Managers and Leveraging Analytics. These learning experiences work to develop the creative capacity of participants, showing how much knowledge they have and giving them easy techniques for expressing their knowledge in a container that supports creative expression and collaborative problem-solving. Most importantly, this also supports a mindset of always learning.
Brainstorming how to deal with traffic fatalities in NYC
Through new processes, we begin creating new culture. This is the lesson of the many wonderful municipalities that have recognized the value of training their workforce to create new forms of culture.
To keep innovation dynamic, it requires an advocate, someone who can stoke the fires by inserting new and creative ways to advance the culture by finding ways to innovate. Often this falls to consultants who can bring an external view to what tend to be very insular organizations. This may be an internal consultant, like a Chief Innovation Officer, though there are very few of these working in government today.
No matter who's doing the work, it's important to realize that innovation in government is hard, requiring work to develop trust throughout the office, agency, or city to accept change, not as a threat, but as an opportunity to unleash the potential of their digital tools, their data, and, most importantly, their people.