The Frontier of Agricultural Index Insurance Innovation for Economic Development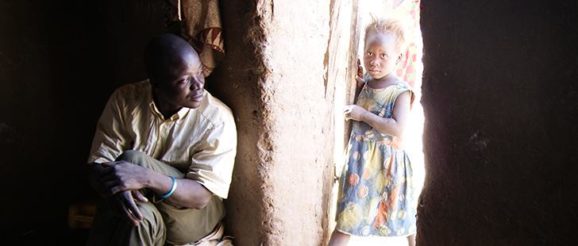 Agricultural index insurance has shown significant promise as a development tool to promote resilience and to accelerate the end of the need for aid. Feed the Future Innovation Lab for Aseets and Market Access (AMA) researchers have found benefits that include increased health and well-being among pastoralists in Kenya and significantly increased cash crop investments for cotton farmers in Mali and Burkina Faso.
While these kinds of benefits can promote food security and resilience, effectively implementing agricultural index insurance in developing economies around the world has been a challenge. Markets have struggled with expensive but poor-quality contracts and low levels of adoption by farmers. There are also no existing regulations for index insurance quality.
The AMA Innovation Lab's Index Insurance Innovation Initiative (I4) is at the leading edge of research to improve agricultural index insurance contracts and interventions worldwide. This post is the third in a five-part series on index insurance in partnership with Marketlinks. Catch up with the post 1 introduction to index insurance, post 2 on how index insurance promotes development and resilience, post 3 on indices for insurance and post 4 on a Minimum Quality Standard (MQS).
The future of agricultural index insurance for development will depend on today's innovations to overcome the challenges it has faced with adoption at a broader scale. The impacts of high-quality contracts could be transformative for food security and resilience anywhere small-scale farmers and pastoralists face a high risk of drought and other weather-related shocks.
Moving the frontier of agricultural index insurance forward will happen in three key areas. The first is to innovate indices that do a better job of predicting losses. Contracts also make a difference. Improving how contracts themselves work for farmers provides a second layer of protection in case an index fails. The third is to make contracts available and accessible to all who would benefit from coverage.
Improving Indices with Higher Resolution Imaging
Satellite technology has improved substantially even in the past five years. Many of the most easily scaled index insurance contracts rely on indices built from satellite measurements conditions on the ground. As a previous post on indices for insurance discussed, higher-resolution measurements make for more indices that do a better job of predicting actual losses.
The AMA Innovation Lab is experimenting with higher-resolution measurements of NDVI made possible with recent advances in satellite technology. The project will use measurements, taken by a private earth science company's satellites flying over parts of Mozambique and Tanzania, are 50 times more detailed than those used for current index insurance products.
Innovations to Reduce Contract Failure
Regardless of the accuracy of an index for insurance, there is always the chance that a contract can fail individual farmers. A low-quality contract is one that regularly fails large numbers of farmers. To minimize this risk, the AMA Innovation Lab has developed an audit rule for index insurance contracts. An audit rule provides a failsafe for farmers if an index insurance product fails to trigger payouts when it should.
An audit rule gives farmers the right to petition their insurance company to have an agronomist measure average village yields if the index fails to trigger payments despite losses on the ground. It functions as a failsafe so farmers can be secure that they will receive payouts when they are most needed.
Bundling Index Insurance with Complementary Interventions
As a major challenge continues to be low adoption rates among small-scale agricultural households, researchers are developing and testing ways to "bundle" index insurance with complementary interventions. Complementary interventions are separate interventions that leverage each other's strengths to provide an overall greater potential benefit than each can alone.
Drought-tolerant maize seeds is a natural complement for index insurance considering that both technologies seek to extend drought protection to farmers. An AMA Innovation Lab project currently underway in Tanzania and Mozambique has paired drought-tolerant hybrid maize varieties developed by CIMMYT's Drought-tolerant Maize for Africa initiative with index insurance and has found early success with adoption and in-kind payouts.
Poverty graduation programs have only recently been studied by economists and others for their impacts on small-scale agricultural households. The AMA Innovation Lab and the International Livestock Research Institute partnered with The BOMA Project's poverty graduation program for women in northern Kenya to add index-based livestock insurance to its programming. The index insurance component is designed to help make gains in income sustainable despite a severe drought.
Certification for a Minimum Quality Standard in East Africa
Most recently, USAID has partnered with the University of California, Davis to establish the world's first agricultural index insurance quality certification board in Kenya. At the center of this new initiative is a regional board for Quality Index Insurance Certification (QUIIC) and a technical lab to refine and measure index insurance quality. Both will be led by the Regional Center for Mapping of Resources for Development (RCMRD), a Nairobi-based organization providing geo-information to 20 national governments in Africa.
The starting point for the quality measure ultimately adopted by the QUIIC board is the AMA Innovation Lab's Minimum Quality Standard for agricultural index insurance (MQS). As discussed in an earlier post in this series, MQS is an objective measure of quality that compares the value of an index insurance contract against the value of having no insurance at all or an equivalent cash transfer.
The Feed the Future AMA Innovation Lab and its Index Insurance Innovation Initiative are at the forefront of innovation in these three areas, but we are not alone. National governments, major donor organizations and many other researchers continue to make substantial progress on improving this critical tool to promote prosperity and long-term resilience.
The Feed the Future Innovation Lab for Assets and Market Access at UC Davis conducts and supports research on policies and programs designed to help poor and smallholder farmers worldwide to manage risk, adopt productive technologies and take an active part in economic growth.