The M List 2018: Innovation in the Arts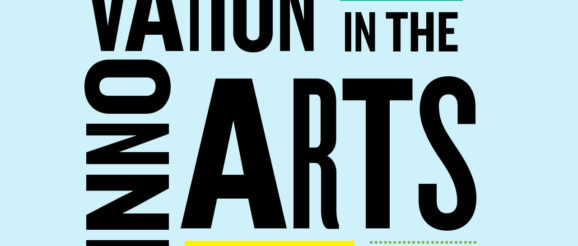 Arts and Culture
The M List 2018: Innovation in the Arts
Honoring 30 Madison groups and individuals
Cities often recognize the best and brightest. They promote the most influential, the most successful, the most powerful and the most glamorous. Yawn.
Madison is home to a strikingly rich population of innovators, creators, doers and dreamers. They are thinkers and makers driven by curiosity and inspired by beauty. They are entrepreneurs, educators, growers, healers and so much more. And they are artists and performers, writers and players. And together they make up the M List. 
This is not a list of the Top or the Best. It's not the People of the Year. But it is a group of people doing really interesting things in varying ways, and they help make Madison the special place it is. This is the sixth year we've published the M List — people you should know, chosen by the editors of Madison Magazine. As always, we enlist some of our friends to offer suggestions. This year that included Brenda Baker, Madison Children's Museum director of exhibits and an artist in her own right; Mark Fraire, Dane County director of Cultural Affairs and Dane Arts director; Brennan Nardi, Madison Community Foundation communications director and former Madison Magazine editor; Katie Vaughn, UW–Madison senior university relations specialist and former Madison Magazine arts and managing editor; and Karin Wolf, Madison Arts program administrator.
Their help was invaluable. We appreciate the Greater Madison Chamber of Commerce's partnership and support as well. The 2018 M List recognizes innovators in the arts, who are helping make Madison one of the most innovative and creative cities in America. -NH
M LIST WINNERS AT A GLANCE
Art Legacy Designees
Legacy designees are leaders who have contributed greatly to the Madison area arts scene through music, visual art, poetry and dance.
Beth Kille, music director of Girls Rock Camp Madison
Bird Ross, co-founder of Women Artists Forward Fund and a studio artist focused on art as social practice
Brenda Baker, co-founder of Women Artists Forward Fund and a visual artist focused on art as social practice
Fabu Phillis Carter (also known as Poet Fabu), a poet and the first African-American editor of the Wisconsin Fellowship of Poets 2019 calendar
Greg Doby, media arts director of Unidec Media and founder of iHeart4Arts Foundation
Li Chiao-Ping, artistic director of Li Chiao-Ping Dance and the UW–Madison Dance Department Vilas research professor
Liz Sexe, artistic director and choreographer of the Liz Sexe Dance Company and UW-Madison Dance Department lecturer
Mark Fraire, director, Dane Arts
Oscar Mireles, executive director of Omega School and poet laureate of the city of Madison, 2016-2019
Phil Porter, artist with ARTWORKING
Roy Elkins, founder and CEO of Broadjam Inc. and Between The Waves Madison Music Festival and Conference
Sharon Kilfoy, executive director of Dane Arts Mural Arts and founder and director of the Williamson Street Art Center
Truman Lowe, UW–Madison professor emeritus of art and Ho-Chunk sculptor
Katie Vaughn is former managing editor and arts editor of Madison Magazine. Sammy Gibbons is an editorial intern for Madison Magazine, and Enjoyiana Nururdin and Deney Li were summer interns through Simpson Street Free Press. Neil Heinen is editorial director of Madison Magazine.