The right cloud FinOps mindset helps speed up pace of innovation – SiliconANGLE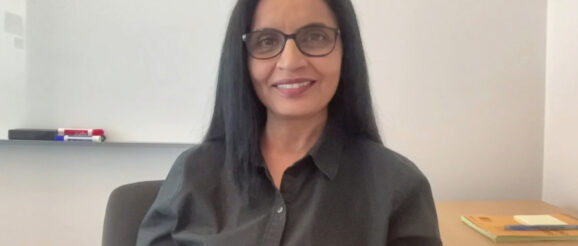 The cloud has existed past its novelty stage for most companies. What that means is a dawning industry-wide realization of the growing cost requirements, particularly given the explosion of data and, therefore, cloud resource needs.
The present situation requires companies to be discerningly prudent when it comes to cloud spend. To achieve that, there needs to be an underlying grasp on financial operations principles for the new pay-as-you-use cloud consumption model, according to Bina Khimani (pictured), director of AWS Insights at Amazon Web Services Inc.
"As customers are bringing more and more workloads to the cloud and they are maturing their practices in the cloud, it is so very critical to set up the right foundation for FinOps in the cloud," she explained. "Many of our enterprise customers are used to this quarterly budget or annual budget — they're not used to this pay-as-you-go model. What happens is that if they don't set the right FinOps foundations and guardrails, they end up worrying about bills. As a result, they don't let all the builders and developers get access to the right innovative technology that the cloud has to offer."
Khimani spoke with theCUBE industry analyst Lisa Martin at the AWS "Savings in the Cloud" event, during an exclusive broadcast on theCUBE, SiliconANGLE Media's livestreaming studio. They discussed why cloud financial management is now a crucial endeavor for companies. (* Disclosure below.)
A practical look at those guardrails
These days, given the threats that companies face from a cybersecurity standpoint, it's the security teams setting most of the operational guardrails that are followed across the organization. However, as cloud financial management's importance becomes more evident, that responsibility will shift to finance teams as reining in costs ascends to equal importance, according to Khimani.
"FinOps is in the beginning cycle of that journey and I anticipate this cloud cost control [and] cloud cost optimization, with the FinOps practices, being at the forefront in few years where the entire organization will follow the guardrail," she said. "But right now, setting the right foundation is critical, and understanding what is at stake is so important for our customers."
The aforementioned guardrails denote a system where leakages and wastage in resource utilization are mitigated to the highest possible degree. Here, baselines are established dictating the amount of expected resource consumption from every operational area, Khimani added.
"Once you have that [baseline], then there are tools that can help you get there," she explained. "You can set up the tools like AWS Budgets [that] will help you set the right guardrails where you can control the cost and not let it go over a certain threshold."
Beyond costs, wastages such as repetitive cloud workloads/instances must be kept in check. These usually happen in patterns and can run costs high if ignored.
"You can have a Lambda in a certain loop that keeps incurring the cost," Khimani noted. "You can have long-running database query somebody could have deployed in a specific resource that nobody's using, and it could be incurring the cost at a very high pace. It's also important to look for patterns of unintended spend. We have certain tools like AWS Cost Anomaly Detection that looks at customer's own historical data, looks at their spend pattern, identifies the anomalies and notifies the customers."
Cloud financial management: A journey with different phases
Much like cloud transformation, cloud financial management is an enterprise undertaking comprised of several stages — from basic cost control mechanisms to matured systems, tools and processes. It's prudent, therefore, to analyze the nuances with the several inherent phases. At the early stages, companies must lay a solid foundation to forecast and preempt costs by gaining a consistent, overarching view of the business through comprehensive metrics, according to Khimani.
"Then comes the optimization where you are not only optimizing one time, but you're optimizing at scale and running it optimally over a period of time," she explained. "How do you make the right commitments? If you know that a certain level of usage is necessary for certain resources, can you make commitments and get discounts based on those commitments? If there are certain underutilized resources, can you look at what can you do to make sure you have optimum usage?"
There's a suite of AWS FinOps tools tailor-made to assist companies with CFM planning and cloud cost optimization, Khimani added. One such tool is Cost Categories, which helps companies build the right grouping mechanism.
"Customers can also set the preferences for grouping in [AWS] Billing console," she said. "Then, when it comes to being able to plan, we have tools like AWS Forecasting that really helps you predict future spend based on the historical spend for a specific period of time."
Here's the complete video interview, part of SiliconANGLE's and theCUBE's coverage of the AWS "Savings in the Cloud" event:
(* Disclosure: Amazon Web Services Inc. sponsored this segment of theCUBE. Neither AWS nor other sponsors have editorial control over content on theCUBE or SiliconANGLE.)
Photo: SiliconANGLE
A message from John Furrier, co-founder of SiliconANGLE:
Your vote of support is important to us and it helps us keep the content FREE.
One-click below supports our mission to provide free, deep and relevant content.  
Join the community that includes more than 15,000 #CubeAlumni experts, including Amazon.com CEO Andy Jassy, Dell Technologies founder and CEO Michael Dell, Intel CEO Pat Gelsinger and many more luminaries and experts.