The startup application deadline is approaching for the inaugural Accelerator program at Integrated Innovation Network | Newcastle Herald | Newcastle, NSW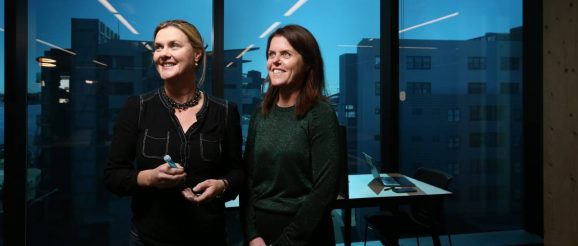 "This [Accelerator] program looks at the 'product, market fit', so that is you have developed a solution because you realise there are enough customers, and now you want to figure out the business model, how would you deliver a sustainable business model to create a business around the problem and solution," she said.
The Accelerator program will be taught by a pool of Hunter mentors who have participated in the Network's venture mentor service (VMS). The weekly "deep dive" workshops on business development covers topics such as customer discovery, product development, business model, startup legals, financial modelling, marketing, pitching and raising capital.
"They work on their own idea but the beauty of the cohort is they take away the basic frameworks and principles of the deep dive sessions and then are responsible for acting on those framesworks each week. Then they come back and play back their learnings as it relates to their business and share that, which benefits the whole cohort," Ms Curran said.
"The frameworks provided are great fundamental aspects of business development, so even if they have experience doing a business before, being reminded of foundational aspects is helpful because you can take for granted what you know or have experienced in the past," she said.
Ms Curran said the ideal applicant would have a tech-enabled solution but has been boot strapping, or using their own resources to build a prototype; or who already has a product and is generating revenue but wants to scale beyond the domestic market.
"The recent opening of I2N Hub Honeysuckle provides a purpose-built space that supports tech-enabled startups through mentoring, accelerator and incubator programs. Throw in a range of regular pitching and networking events, you have a recipe that connects ventures to industry and investors to help them grow," she said.
"This is resulting in really exciting developments in sectors such as clean energy, circular economy, and Medtech… and there's so much potential that will further drive diversification in our regional economy, which has always been the ultimate goal of I2N.
She said economic diversification initiatives such as Astra Aerolab at Williamtown, the John Hunter Health and Innovation Precinct, the Newcastle Institute for Energy and Resources (NIER), and the Port of Newcastle's diversification strategy that includes hydrogen all combined with programs run at I2N to support growing industries.