The vivo V27 Series' Aura Light Portrait System: Will this Innovation Revolutionize Smartphone Photography?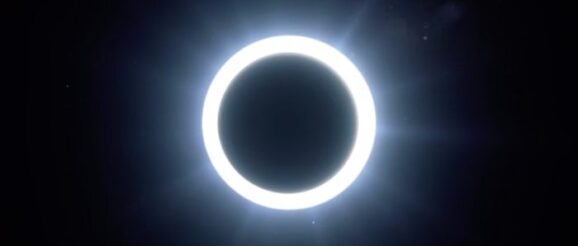 MANILA, MARCH 08, 2023: Fans and smartphone enthusiasts are about to get another exciting surprise from the leading smartphone brand vivo as it gears up to release yet another technological masterpiece in the V series line. The iteration of the vivo V25 Series, the vivo V27 Series dubbed as the #TheAuraPortraitMaster, is said to offer fans a one-of-a-kind camera feature that's sure to upgrade any smartphone into a studio in one's pocket. 
With vivo's impressive history of successful launches, it's expected that this new feature will be just as functional and stylish — if not more — as vivo's previous innovations. The vivo V27 Series is likely to follow the direction of its predecessor and combine powerful and versatile camera features in a lightweight build that many users will surely love. 
What we know so far
Committed to catering to young users' needs, vivo is said to pack this latest addition to its line of premium smartphones with a built-in ring light called the aura light. This replaces the usual camera flash and makes portrait shots clearer and more natural-looking. This feature also gives images a soft light effect usually found in photos done in professional studio setups.      The aura light portrait gives photographs and videos studio-standard lighting and enhances facial features and makes the subject's skin look luminous. 
Continuing its tradition of working with global leaders and pioneers in the imaging world as it did with ZEISS for the vivo X80 Series, the smartphone brand is said to have worked with SONY to create its customized ultra-sensing sensors that ensure higher-quality images even in low light or dark settings. The customized sensor not only produces brighter images but also has Optical Image Stabilization (OIS) capabilities, giving fans more stable photographs and better in-action shots. 
The vivo V27 series is also expected to pack an EIS+OIS Hybrid Imaging Stabilization feature found in the brand's higher-end devices to minimize out-of-angle and shaky videos.  Industry buzz further indicates this vivo V27 Series will also have a 50MP HD front camera with an upgraded auto-focus feature that captures the subject's face with greater accuracy and speed, ensuring clear photographs each time. 
Signature vivo features to expect
A closer study of vivo's recent launches will show the smartphone brand puts emphasis on functionality while also prioritizing style and comfort. Talk about accessories that match your OOTDs! The Photochromic 2.0 technology remains a staple in the V series and is predicted to be paired with a slim and flat frame design. The vivo V27 series will be lightweight and handy with an ergonomic grip, perfect for on-the-go users who relish making the most of spontaneous moments.      
Based on the V series' design philosophy, this new addition will likely have a simple and elegant casing. Its rear camera layout will exude minimalism and lean more toward the less is more philosophy. 
Excited to have the new studio device in your pocket? Follow vivo's official Facebook, Instagram, Twitter and YouTube pages to get the latest updates about the new vivo V27 series.  
About vivo
vivo is a technology company that creates great products based on a design-driven value, with smart devices and intelligent services as its core. The company aims to build a bridge between humans and the digital world. Through unique creativity, vivo provides users with an increasingly convenient mobile and digital life. Following the company's core values, which include Benfen*, design-driven value, user orientation, continuous learning, and team spirit, vivo has implemented a sustainable development strategy with the vision of developing into a healthier, more sustainable world-class corporation.
While bringing together and developing the best local talents to deliver excellence, vivo is supported by a network of R&D centers in Shenzhen, Dongguan, Nanjing, Beijing, Hangzhou, Shanghai, and Xi'an, focusing on the development of state-of-the-art consumer technologies, including 5G, artificial intelligence, industrial design, imaging system, and other up-and-coming technologies. vivo has also set up an intelligent manufacturing network (including those authorized by vivo), with an annual production capacity of nearly 200 million smartphones. As of now, vivo has branched out its sales network across more than 60 countries and regions and is loved by more than 400 million users worldwide.
The post The vivo V27 Series' Aura Light Portrait System: Will this Innovation Revolutionize Smartphone Photography? appeared first on The Fanboy SEO.