This is the often overlooked, but key ingredient in effective innovation | Biblical Leadership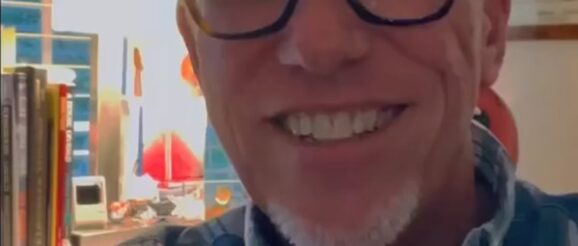 This is the often overlooked, but key ingredient in effective innovation
Bob Whitesel shares a 1-minute leadership lesson about the key element of innovation.
---
"Leadership Foresight: How to pivot and engage what's next" is a new DMin (Doctor of Ministry) cohort at Fuller Theological Seminary that will launch in the spring of 2024. A limited number of students will be admitted, but applicants are being accepted now. For more info email: [email protected]
It will prepare Christian leaders to meet needs in a world of …
· Artificial intelligence,
· Virtual/augmented realities,
· New expressions of the church,
· Micro-churches and maxi-churches,
· Healthy small congregations,
· Multicultural reconciliation,
· Unity in diversity,
· Social-economic disparity
· Deep reconciliation and
· Rising unfriendliness towards the church.
For more info email: [email protected]
For more than 30 years, Dr. Bob Whitesel's mission has been to help church leaders reach their full missional potential. He has coached hundreds of church boards and pastors toward greater health and growth, often working at the denominational and adjudicatory levels. His educational background includes two doctorates from Fuller Theological Seminary, as well as many years of teaching seminary students and training other consultants. He has spoken at numerous conferences and regularly posts articles at www.Leadership.church and BiblicalLeadership.com. An author of 14 books, Bob's most recent titles include Growing the Post-pandemic Church: A Leadership.church Guide (2020), Enthusiast!: Finding a Faith That Fills (Wesleyan Publishing House, 2018), and re:MIX: Transitioning Your Church to Living Color (co-authored with Mark DeYmaz, Abingdon Press, 2016).
Bob Whitesel (D.Min., Ph.D.) is a sought after speaker, church health consultant and award-winning writer of 14 books on missional leadership, church change and church growth. He holds two earned doctorates (D.Min. and Ph.D.) from Fuller Theological Seminary. His website is www.Leadership.church.
Don't miss any of this great content! Sign up for our twice-weekly emails: