Time picks Novo's Wegovy, Ozempic franchise, Eisai's Leqembi, GSK's Arexvy and more as its 2023 best innovation winners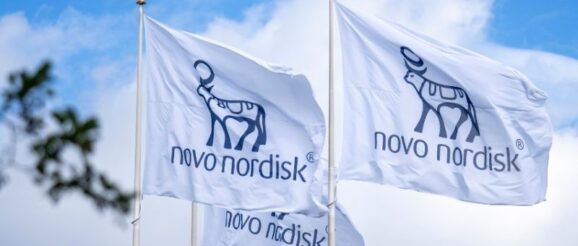 Big Pharma and the medtech industry made a significant impact in Time's Best Inventions of 2023 winners' report.
Every year, the U.S. magazine selects innovations that it believes "change how we live." This year, there were 200 winners across various categories including technology, beauty, design and fitness.
In the Medical Care section, the life sciences industry dominated the winners' list in 2023, with 12 medtech and biopharma companies recognized for their latest products.
In the realm of Big Pharma, this year brought victories for Novo Nordisk's entire semaglutide franchise. This franchise includes the highly sought-after weight loss drug Wegovy as well as the company's diabetes medications Ozempic and Rybelsus, all of which use semaglutide as their primary ingredient, albeit in varying formulations and dosages.
Other notable wins include Eisai and Biogen's Alzheimer's disease drug Leqembi, anticipated to be a future blockbuster, and GSK's RSV vaccine Arexvy, the first-ever vaccine for the respiratory virus to receive FDA approval.
Time also praised Sanofi's Tzield, a diabetes therapy approved to delay Type 1 diabetes, acquired through its purchase of Provention Bio. Additionally, the magazine recognized Sage Therapeutics and Biogen's Zurzuvae, the first oral treatment for postpartum depression, a condition affecting around 500,000 patients annually in the U.S.
There was also a nod for Revance and its Botox-rivaling therapy Daxxify, which was a winner in the beauty section.
Among the winners in the medtech industry were prominent names including Thermo Fisher's preeclampsia blood tests, crucial for monitoring high blood pressure during pregnancy, and Abbott's Aveir DR dual-chamber leadless pacemaker system. This device, inserted through a catheter with no wires or visible scars, helps reduce the risk of infection.
There were also wins for some smaller companies doing big things, including Beta Bionics' iLet Bionic Pancreas for Type 1 diabetes and Bayesian Health's AI-based, targeted, real-time early warning system for the potentially deadly infection sepsis.
Time also picked Vibrant Gastro's device to combat constipation using a non-pharmacological approach that vibrates eight to 10 hours after ingestion, when it reaches the large intestine, to help ease bowel movements.
The final two medtech winners were Cision Vision's InVision, which uses a first-of-its-kind microscope that uses shortwave infrared technology to help find cancers better than ever before, and MicroTransponder's Vivistim paired VNS system, a chest implant that helps stroke survivors regain impaired motor function in their arms and hands by stimulating the nearby vagus nerve.