TodaysArt 2018: An ambitious programme joining the dots between innovation and accessibility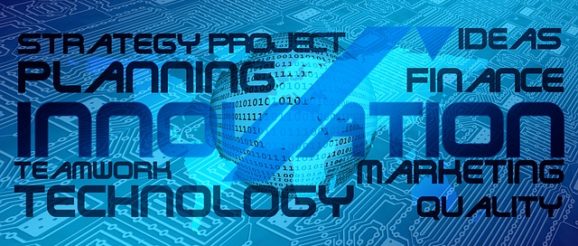 The Hague, Netherlands
21 – 23 September
TodaysArt has a longstanding reputation for championing cutting-edge creativity in the Netherlands. The festival has been around (in concept if not in name) since the early 2000s and explores the intersection between music, art and technology. Unlike many multidisciplinary festivals, each of these three elements get equal airtime across a non-stop, 72-hour programme incorporating 10 of The Hague's most impressive cultural spaces.
This year we were treated to a 15-person DJ ensemble, 50 disco balls suspended in a net, a machine which printed (and burned) Donald Trump's tweets and a chaotic pineapple kiki on a rooftop above the town square. TodaysArt shines its spotlight on a myriad of different ideas and disciplines, combining them wherever possible. Musical performances in the Full Dome were often accompanied by live surround-visuals like Nikki Hok's immersive live show with Suzanne Kraft on the Sunday. Early on the Friday, Avinash Changa's keynote speech discussed the future of VR and its many potential applications including within the arts.
Throughout the weekend a great deal of innovative applications for art and music were on display. Kyle McDonald and Jonas Jongejan's Light Leaks revolved around a giant net filled with disco balls in a dark room. These were then projected onto, in a variety of ways using the mirrors to create sharp, mapped light refractions to musical cues. Perhaps not particularly disruptive or practically useful but hugely impressive and spectacular to watch. The Volharding, a monumental disused 1920s building in the city centre was also used as a huge electronic billboard with screens broadcasting the line-up and festival branding.
Seeing it all at TodaysArt or even grasping the full scope was, at times, difficult. Panel discussions, installations and performances ran all day and live acts and DJs continued into the early hours until the day schedule started up again the following morning. This was not helped by a confusing programme and website where acts were shuffled around at least a couple of times. As a result, a lot of things were stumbled upon accidentally leading to some welcome surprises but also several things being missed and under-attended. Vladimir Ivkovic's DJ set on the rooftop of the Bleyenberg was one such example. Thankfully the session was broadcast on Red Light Radio otherwise the delicate, rippling set would have gone to waste save for a handful of people at the venue.
In the basement of the same building we found The Hague's newest club space Het Magazijn. This venue kept things running throughout the night with sets from Underground Resistance's Mark Flash, local favourites Woody '92 and Cosmox and the 15-strong TechnoOrkesT which turned out to be quite a stressful watch. The chain of CDJs and decks, as well as flautists and percussionists, all played simultaneously delivering rippling techno that threatened to slip out of sync at any moment. Detroit's Scan 7's live set the previous evening was far more fluid and comforting by comparison.
TodaysArt is nothing if not ambitious. At times it can be a lot to digest. Still, the continued dedication to innovation and exploring the rapid evolution of modern art is hugely impressive, particularly as the festival has been flying this flag in The Hague for over 15 years now. The curation, particularly in the day programme, offers a huge range of unique experiences not found at most other festivals. In many ways, a broad scope is very much warranted. TodaysArt is an inspiring and enjoyable response to the increasingly overwhelming and chaotic world in which we live.