Together's transformative innovation drives growth trajectory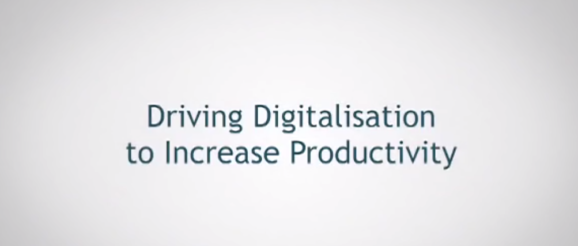 Simon Carter, IT Director, Together
Simon Carter is IT Director at Together, a leading UK provider of secured, commercial and buy-to-let mortgages. He explains how working with Mastek led to innovative functionality that helped this financial services provider to more than double its business.
How has Together changed and grown over the past couple of years?
We're very ambitious, and we've doubled our earnings and trebled our loan book over a four-year period. This kind of growth wouldn't have been possible without transforming our underlying business processes and technology infrastructure.
To what degree has IT supported the growth of your business?
We've had a major overhaul of our business and IT systems. We've broadened our reach by bringing additional products to market, via more channels than in the past. The technology innovation from Mastek, our IT partner, has supported this diversification of our business model. They've helped us replace paper-based applications with a unified portal, My Broker Venue, which supports brokers in every aspect of getting a quote, obtaining a decision in principle, and submitting online applications.
When it involved more paper-based decisions, were there concerns over the accuracy of those decisions without the right IT system behind them?
Yes, the business was a lot simpler then. Nevertheless, unless we had transformed, we wouldn't be in business.
As a business that extols common-sense lending, it's essential we retain the human touch in making intelligent business decisions. But we were very limited in our digital engagement with both intermediaries and customers. It's why we decided to transform our technology, and it's been integral in supporting people to make and implement those decisions in the most efficient way.
What are the benefits, in terms of the human impact of the digital transformation that you've been through?
The new technology has facilitated a speed and ease of service that's made us increasingly attractive to mortgage brokers and their customers. New channels, such as mortgage clubs, have opened up to us. And new internal efficiencies mean we've been able to take this growth in our stride. Our partnership with Mastek means we can scale up or down as business requirements change. It's reassuring to know that the technology can support the business in that kind of scenario.
So, how have you differentiated yourself from competitors? 
Our list of competitors is growing, so we need to have a market-leading offering. We're differentiating by offer unrivalled functionality in our broker portal – we've had feedback that no other lender offers the level of API integration we deliver. We're confident that no other lender can match us in our combination of functionality, integration, and the breadth of our product range.
Are there any specific growth ambitions that Together has at the moment?
We still have ambitious growth plans, and recognise that we can only grow by looking at more channels to market, and diversifying our product base even further. We already have the largest product base of any specialist lender in the UK, but believe there are opportunities to be even more innovative in this arena.
Each of our development project starts with an idea – a response to a broker need, for example. This is reviewed until all the expected benefits and costs are clearly understood. Ideas that pass muster become projects (large or small), and the priority and delivery of projects is continually assessed and re-assessed. Even as the current crop of projects progress, we plan ahead, usually by six to 12 months.
Click here to know more about how Mastek's Solutions are enabling enterprises deliver business and technology innovations.