Tough Love in Capital Markets: 4 Ways Regulators Drive Innovation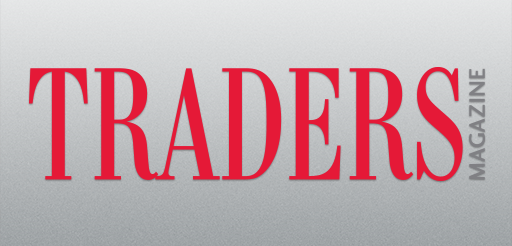 Tough Love in Capital Markets: 4 Ways Regulators Drive Innovation
Traders Magazine Online News, September 24, 2018
Andy Ross
Regulatory bodies are as important as they are powerful at proposing and enacting regulations to solve challenges for a variety of constituencies, including banks, traders and consumers.
The increased amount of regulations of the past decade has been the primary focus of capital markets firms. In turn, this means that there has been less attention on innovation.
Whilst necessary, the significant increase in compliance of recent years has come at a cost; monetarily, technologically and culturally. According to Risk Management Association data (cited here by American Banker), 50% of bank respondents spent between 6-10%of their revenue on compliance in 2017, an increase from years prior. Banks spend billions per year on compliance costs, and it decreases the pool of money available to innovate for consumers. Compliance takes a toll on IT too: systems that were considered outdated pre-2008 now creak under the weight of the increased traffic and usage that result from new compliance measures.
Culturally speaking, capital markets firms adapting to new regulations can also meet resistance. Often, new regulations mean adopting new technology systems or processes that everyone at a firm must take time to learn. To borrow a cliché, some people prefer the old 20 clicks they know to the new five clicks they have to learn.
So yes, regulatory compliance can be a great burden that demands resources and change, and it can be easy for capital markets firms to view regulators as the enemy of innovation. But, committing resources to facilitate adoption also breaks open opportunity. We are on the cusp of a total overhaul in how capital markets firms think and operate. The core functions of investment banks—trading, lending, facilitating IPOs—will remain the same. However, the technological rails on which these functions occur must and will change, and that change will be facilitated by an entirely new way of thinking, innovating and competing. As regulations try to keep up with the pace of change and banks hustle to comply, the challenge has never been greater, but the same goes for the opportunity.
Opportunity 1: Force innovation
Innovation doesn't necessarily have to cost huge amounts of money and take a long time. Necessity often drives creative thinking and new ways of doing things. At the outset set small budgets and put firm boundaries around timelines, much like a startup. Startups don't have the luxury of lots of time and loads of budget, they are in a race against time to develop their ideas. Capital markets firms need to learn from this and behave the same. Whilst regulation has consumed the majority of firms' resources over the past 10 years, firms should see it as an opportunity to creatively innovate.
Opportunity 2: Don't just comply
For more information on related topics, visit the following channels: