Trailblazing HIT Hailed For Driving Zim Cryptocurrency Innovation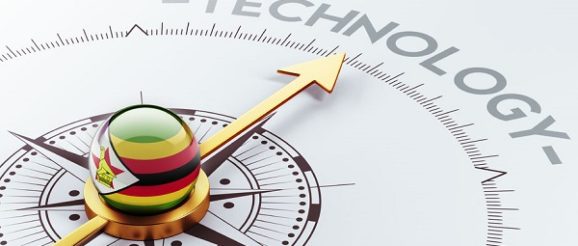 The Harare Institute of Technology (HIT) has been endorsed as Zimbabwe's leading university in producing the best brains in the block chain technology sector in which young technocrats are developing cryptocurrency trading platforms.
Despite the Reserve Bank of Zimbabwe taking a stand on its recent move to ban the use of cryptocurrencies like Bitcoin on the local markets,  the Zimbabwe Information and Communication Technology Division (ZICT) has urged the central bank to start consulting ICT experts at HIT for further clarity on the adoption of block chain technologies.
ZICT which is a technology division of the Zimbabwe Institute of Engineers has responded to RBZ's ban on the use of cryptocurrencies by urging the apex bank to craft a regulatory framework rather than completely shadowing the inception of digital currency in Zimbabwe.
ZICT has called on the Reserve Bank to engage the Harare Institute of Technology and other ICT professionals who can clearly explain the benefits of cryptocurrency in boosting both domestic and international trade.
A cryptocurrency is a digital or virtual currency that is not issued by any central bank authority, rendering it theoretically immune to government interference or manipulation. The first cryptocurrency to capture public imagination was Bitcoin. Bitcoin's success has spawned a number of competing cryptocurrencies, such as Litecoin, Namecoin, PPCoin and Bitmari in Zimbabwe.
ZICT said cryptocurrency is an extremely enthusiastic idea that the RBZ does not seem to understand. "RBZ should be in the forefront of these new technology currencies. As ICT professionals, we would like to remind RBZ that cryptocurrency is here to stay and the best we can do is to introduce our very own Zimbabwe cryptocurrency," said Mr Jacob Mutisi, head of ZICT.
In Zimbabwe, there are a number of businesses that have emerged in this space over the past few years that include the local cryptocurrency exchanges such as Golix as well as outfits that have been using cryptocurrencies to facilitate remittances such as Bitmari. These business have been affected by the RBZ directive.
Mr Thabiso Mpofu, a lecturer in the Computer Science Department at HIT, suggested that cryptocurrencies can be considered as an option to solve Zimbabwe's liquidity challenges and our underfunded nostro accounts, as payments outside Zimbabwe have been an issue with companies such as Beforward which accepts payments in Bitcoins.
"As everything goes digital in this information age, the future looks bright for these digital currencies. However it should be noted that cryptocurrencies have no regulatory authority as the model is decentralised therefore making it risky," further explained Mr Thabiso Mpofu.