Trends CEOs Need to Know About Innovation and Technology in Gaming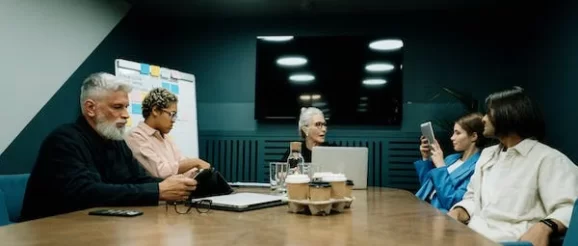 Well, it's not an understatement to say that innovation and technology have changed the picture of a multitude of things. For the video games industry, things are no different. We have come a long way from having 2D video games with pixelated graphics to reaching a level of hyper-realistic game sequences. The list of innovations that happened in the gaming industry is pretty lengthy. Moreover, some of them have been proven revolutionary in the long run. 
Moving further in the article, we will discuss the changes that have been brought to the gaming industry with the help of the latest technology and innovation. 
The Evolution of Mobile Gaming
While talking about what technology and innovation bring to the table, we can't miss out on smartphone gaming. In the last few years, we got to see some of the best mobile games making their way to the Google Play Store and the Apple App Store.
Now, we can't say that only action games or battle royale games have skyrocketed the growth of mobile gaming; still, games like PUBG Mobile and CoD Mobile have the authority to claim a majority in terms of gathering an audience for mobile gaming. And when we talk about stats, Statista states that the mobile gaming market has tightened its belt to clock the $100 billion label by the end of 2023.
Not only this, but the number of gaming genres has also increased on a substantial level. For example, as of now, we have games from genres like RPG, MMORPG, educational, strategy, sports, and a lot more to jot down. This is further going to expand along with up-and-coming tech and innovation.
VR and AR Coming into Play
This one came as a total surprise for all of us. No one even imagined that there will be a day when gaming will integrate Augmented Reality and Virtual Reality. Nonetheless, here we are, with more than a couple dozen games based on these technologies to choose from.
The market already has a plethora of devices used to boost the gaming experience based on AR/VR. One of the most prominent device out of the lot is the VR headset. It offers you an in-game (kind of) experience where you can interact with the game elements and almost live in the game's virtual world.
Talking specifically about AR, it has helped in the perfect overlapping of digital elements in the real world. Pokemon Go could be considered the pioneer of this genre. The audience was truly intrigued to see how they could catch their favorite Pokemon by making efforts in the real world. With a lot of assets in the pipeline related to AR and VR, we are hoping to see more games based on them entering the global market.
Online Gaming is Not Aloof Anymore
Gone are the days when online gaming was considered a big deal. The game-producing tycoons have seriously focused on one thing, which is making online games more and more accessible to the masses. A major contribution towards this ideology has been made by cloud-based gaming systems that don't require an individual to possess a heavy-duty console.
The tech-driven world of gaming is adamantly delivering new online games with jaw-dropping graphics, topped with spine-chilling sound scores and audio effects. The transition will keep going on for a long time, and this will ultimately benefit the users in all directions.
Not only this, but console-producing giants like Sony are also leaving no stone unturned to make sure they have a decent hold in online gaming (yes, you guessed it right, we are referring to the upcoming PS5 Slim). It will be more than interesting to see the next steps in terms of online gaming.
Apart from the aspects mentioned above, there are a lot more aspects fueling the gaming industry. Moving forward in this article, we will throw light on the impact of innovation on user experience, followed by trends, the role of gaming in business growth, and certain concerns.
What Is the Impact of Innovation on User Experience?
Innovation has played a crucial role in making user experience go through the roof. In simple terms, the seamless interaction of humans with machines plays a key role in defining the user experience.
Innovations and tech like machine learning, artificial intelligence, augmented reality, virtual reality, and others have changed the entire scenario, opening more doors for human-machine interaction.
Whether we talk about cloud gaming or we want to have a word on mobile gaming, all of them are heavily influenced by user experience. In terms of gaming, none of us would like to play a game where we experience resistance on an overall basis.
Elements like integration of social media into games, tutorials for complex gameplay, and customization of game components can be considered as the steps taken to make sure that users get hooked to titles once they step in.
In the future, we can expect the involvement of AR, VR, and AI in games on a larger level for the betterment of the user and to improve the overall experience.
Mind-Bending Gaming Trends to Look Out For
Metaversification
We can say that Metaverse is one of the most important trends to look out for in the upcoming years. It can be dubbed a perfect blend of physical world and the virtual world. Imagine stepping into a world where you can learn new things, connect with new people, and purchase your favorite products – all of that without making an effort in the physical world. 
Metaverse is being hailed as the next step towards technological innovations where users will be able to perform the things they usually can't in the physical world. There are devices like AR glasses and VR headsets that can connect individuals to the virtual world. 
Current scenarios regarding the Metaverse suggest that it is a work in progress. The virtual gaming based on Metaverse will consist of characteristics like mixed reality experience, flexible gaming experience, social gaming, play-to-earn models, etc. 
The rise in cross-platform functionality
Imagine a game that can be accessed with the same stats from different platforms like a smartphone, PC, or even your console. Sounds intriguing, right? Well, a lot of game development firms are working on making the games run seamlessly in cross-platform setup in order to boost the user experience.
The main reason behind this is to level up the engagement and make the games more approachable. Furthermore, this will also help the game development firms in promoting the game in a single direction (without getting stuck in the shenanigans of separate campaigns for separate platforms). Some of the best examples of cross-platform games are Fortnite, Minecraft, Crackdown 3, Among Us, Dauntless, etc.
Inclination of gamers toward eSports
eSports can be defined as a thing that gives a high dosage of adrenaline rush to gamers. It can be understood as a full-fledged tournament of gamers where they play video games in a competitive environment. This trend is really making a revolution in the industry already by offering gamers and gaming franchises the chance to earn huge sums of money.
The gaming tournaments are broadcasted on multiple platforms, thus, making a decent revenue along with proper viewer engagement. This also works as a catalyst for increasing the reach of game development companies. Additionally, the increase in viewership and players will ultimately lead to more large-scale investments and sponsorships.
Marathon kicked off by fitness gaming
The way we looked at fitness has changed on a lot of tangents right after the pandemic. Where there was a time when most of us wanted to join a gym or fitness center to keep our body in shape, after the pandemic, the habit of following the fitness schedule seems like a tough nut to crack.
To tackle this, the gaming industry came up with fitness games. These games motivate users to do their bit to maintain their fitness by offering them an interactive environment. The most amazing part about the same is that players can access these games via multiple platforms.
Fitness gaming completely defies the basic definition of traditional gaming, as you have to indulge in physical activity to play the game. Some of the prime examples of fitness gaming are titles like Ring Fit Adventure, Arms, Sprint Vector, Zombies! Run, Beat Saber, etc.
How Can Business Use Gaming Technology to Grow?
Let's say there is a business with a certain product, and they want to endorse it on a large scale to make the headlines.
Here's when gaming comes into the picture and serves as a great medium for the same. We have already seen vehicles and other assets from renowned brands in games like PUBG, PUBG New State, CoD, and more.
And this is not just limited to firms producing products; to back it up, at the time of Spiderman: No Way Home, and Avengers Infinity Wars, we got to see skins and powers of Marvel heroes in Fortnite.
This clearly shows how popular games can contribute to the promotion of franchises. Speculations are that more businesses will jump the bandwagon and surely take advantage of different games and their popularity. 
Concerns Revolving Around Gaming
Nothing in this world comes without a cost, and gaming is no different. While video games have a lot to offer, there are also some concerns related to it. Here we will discuss the major concerns and how they can affect you in the long run. 
Physical world problems get tossed out of window
Dedicating too much time to video games can mess up big time with your professional as well as your personal life. It is never a good idea to use gaming as a door to escape real-life problems. Sitting on the couch and playing your favorite video game all the time is not going to draft the all-important presentation for your office or go on a date with your better half. The best way to keep this issue out of your life is by keeping track and limiting the time spent playing video games. 
Your aggression can come to the surface on a regular basis
Believe it or not, video games can contribute to making your aggression more prominent. In several reports, it has been discovered that in some way or the other, video games have induced aggression in gamers. A prevalent example of the same is gamers getting frustrated due to constant defeat or a challenging level and then making everything in their room a piece of art by smashing it around (that's a satire, of course). If you are someone who relates to the example, then it's high time to start meditating and cut out gaming time (or even go to a video game addiction therapist). 
Gambling: Where winning is also a loss
Whenever there is a social interaction in a game (which is quite common these days), the chances of gambling getting involved increase rapidly. Make sure that you don't get involved in this kind of setup, as it can affect your life and mentality on a lot of levels.
CEO's Role in the Future of Gaming
Here comes the most important part, the role of the CEO in the future and development of gaming. To understand the CEO's contribution better, you can refer to the below-mentioned pointers:
The CEO should be open to innovation. There are a lot of technical innovations on the way related to Metaverse, AR, VR, AI, and more that will uplift the gaming industry. As a CEO, one should have a positive approach towards these technologies. Work with them to provide the best user experience and gain more traction.

Another major aspect is the credibility of the product being developed. A CEO should focus on making products that never fail to gain the trust of the users. The statement is applicable to CEOs of both game development entities and gaming product development brands. 

From day one, the goal of the CEO should be clear, like the direction in which he wants to take his company in the near future. While we agree that the scenario keeps changing due to constant technological innovation, we can't say that an unclear vision can give birth to a big brand in the gaming industry.
How Is Sparkian Going to Impact the Gaming Fraternity?
Sparkian, as a publication, is going all in to move heaven and earth to create what we all miss the most as gamers, game stream viewers, and even game development companies – build a one-stop solution for all that you need to know about gaming.
The main focus of the team here is to provide information related to popular gaming titles and all existing details, along with exploring the underdogs and providing gaming suggestions for your next virtual adventure. Whether you are an avid gamer or you are a noob who has just started and is on the lookout for How Tos, new game suggestions, and sorting out accessories, Sparkian has your back.
The icing on the cake is that all the suggestions and explainers are backed with hours and hours of research, inclusive of the time spent on testing the games. The main message to the gaming enthusiasts from Sparkian is to join us on the journey of revolutionizing the gaming landscape. It's time to know the fundamentals of gaming firsthand, and to understand the future of the gaming industry.