Triple Five Brings Largest Aviation & Technology Innovation Hub to New York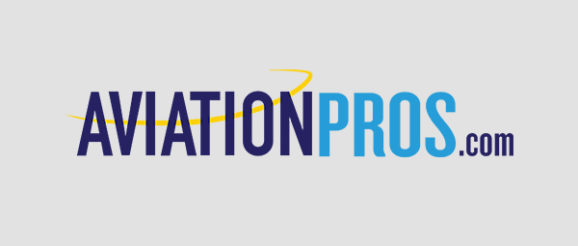 CALVERTON, N.Y., Nov. 9, 2018 /PRNewswire/ — Calverton Aviation & Technology (CAT), located in an Opportunity Zone, passed a major milestone on November 7, 2018, as the Riverhead Town Board voted to approve the sale to CAT of the 1,643+-acre undeveloped parcel in eastern Suffolk County, New York that was the former Naval Weapons Industrial Reserve Plant at Calverton. Over the next decade, CAT intends to leverage several billions of dollars of private investment to transform this significant asset into a world-class aerospace technology, innovation and high-tech manufacturing hub.
Calverton Aviation & Technology Innovation Hub. The CAT Hub seeks to create a critical mass of companies in a new aerospace cluster. Currently all developing aerospace industries are based on next generation, ultra-light weight/ultra-strong composites. The CAT Hub will anchor emerging industries around the next generation carbon and composite production lines of Luminati Aerospace, one of the Founding Partners of CAT. In addition, CAT plans on investing in advanced electric motor and drive sub-systems that are required to be the basic building blocks of the massive market growth of electric aviation.
Unlike the lackluster incubator models of the last 30 years, which will rent to any interested company, the CAT Hub will provide a synergistic ecosystem with technology infrastructure for an expertly curated group of companies in which the whole is greater than the sum of its parts. Synergistic companies will range from academic and workforce development institutions, to defense contractors, aerospace companies, and high-tech manufacturers, and will range in size from start-ups to established businesses.
Unlike conventional aerospace, which has a lower barrier to entry with off the shelf components, engines, turbines and materials due to technology freezes measured in decades due to long contract lifecycles, barriers to entry in next generation aerospace industries are critically high. The CAT Hub will give its companies an edge over their competitors by centralizing necessary resources, technologies, and production lines.
It is critical to CAT, the companies locating in the CAT Hub, and Long Island businesses as a whole that the Long Island talent pool be replenished, and CAT intends to focus on bringing to the CAT Hub world-class, hands-on education and training incorporating the entire supply chain, with an initial focus training technicians and engineers for the manufacture of composites as well as CNC machining.
Zoning & Site Development. The site is zoned to accommodate 9.8 million square feet of development. CAT will build a minimum of 1 million square feet within the first five years after the transfer of the property. The site is primed for development with Navy built infrastructure that includes sewer, freight rail access, and two non-intersecting runways, which at 10,000 feet and 8,000 feet are two of the longest runways in the country.
CAT will work with the Town of Riverhead to develop a "critical path" of milestones necessary to complete the due diligence process and record the subdivision necessary to transfer the property, and will simultaneously pursue building permits for the Phase I building, so that shovel can break ground as soon as possible after the transfer of the property to CAT.
Economic Considerations. The property is a New York State designated Urban Renewal Area as well as a federally designated HUB zone. In 2018, the U.S. Treasury Department designated Calverton as an Opportunity Zone, a new federal program designed to boost private investment in underserved urban and rural communities via tax benefits such as temporary tax deferrals on capital gains or investment profits. Triple Five, the other Founding Partner of CAT, is creating an Opportunity Zone Fund to invest into the site and other designated zones across the United States.
"We believe working in partnership with New York State, the local community, Suffolk County and the federal government, we can restore Long Island's aerospace heritage along with the associated high-tech manufacturing job base – a monumental task formerly thought to be impossible. Our goal is to invest into this site and others on Long Island and throughout New York State, including our recent purchase of the former Dowling NATS (National Aviation & Transportation Study) Center in Brookhaven Town, to curate the most significant aerospace projects and propel the Long Island eco-system to a leadership position in advanced technology," said Stuart Bienenstock, Business Development for Triple Five.
Founding Partners of CAT:
Triple Five® Worldwide has successfully developed and managed a wide-range of mixed-use developments and large-scale ventures from shopping centers to amusement parks, hospitality properties to industrial real estate and natural resource development.
Luminati Aerospace http://www.luminati.aero/ has a management team with a history of success in prime defense contracting, aircraft design, and adaptive flight control, and owns key intellectual property and technology in the field of Electric/Solar HALE aircraft as well as next generation ultra-light weight/ultra-strong composite construction and process machinery.
Luminati VTOL  has acquired rotorcraft assets, with a focus on advanced coaxial and compound helicopters and designing manned and unmanned vehicles for commercial and defense applications.
Strategic Partners:
Launcher https://twitter.com/launcherspace is a startup on a 10-year journey to deliver small satellites to orbit. Launcher is designing a launch vehicle capable of delivering 300 Kg of satellite payload to low Earth orbit. Over the past year at Calverton Enterprise Park, Launcher has been developing and test firing Engine-1, a 3D-printed liquid propellant rocket engine, 500 pound-force of thrust, fueled with liquid oxygen and kerosene. During the next 3 years Launcher will develop a larger flight engine: Engine-2, a 22,000 pound-force oxidizer rich staged combustion engine. Once Engine-2 is completed, design, manufacturing and testing of the launch vehicle which will eventually be transported and test launched at a US government/NASA approved spaceport. See Vice News Coverage of October 2018 Launcher engine test with founder Max Haot: https://twitter.com/i/broadcasts/1vOGwVdPejvKB
Composite Prototype Center (CPC) http://compositepro.org/ is a New York State funded non-profit facility in Plainview, NY, with the mission to take the best prototype assets available to form a core manufacturing competency in the rapidly growing composite market, while providing companies access to essential training/workforce development, process technologies, prototype manufacturing and test capabilities. CPC will be instrumental in helping in the development of a composite capability at the CAT Hub as well as the workforce development, training and education efforts at the NATS Center in Brookhaven. As the designated Northeast Center for the DoE's Institute for Advanced Composites Manufacturing Innovation (IACMI), the CPC offers a wide array of state-of-the-art equipment and systems to advance composites manufacturing technology. CPC is looking forward to working with CAT and the local authorities on the development of an exciting world-class manufacturing and development aerospace eco-system in New York State.
Brookhaven National Aviation & Technology Study (NATS) Center – Triple Five Aviation Industries, a subsidiary Triple Five Worldwide Group, also closed on its $14 million purchase of the 105-acre property next to the Brookhaven Calabro Airport in September 2018. The site includes a 70,645-square-foot, 70-room dormitory; an athletic complex; and a 65,000-square-foot office/classroom complex which also features an airplane hangar. The goal for the site is an industry-university research and development center for advanced transportation technology and propel the Long Island eco-system and the William Floyd Tech Corridor to a leadership position in advanced technology, similar to Silicon Valley.
View original content:http://www.prnewswire.com/news-releases/triple-five-brings-largest-aviation–technology-innovation-hub-to-new-york-300747356.html
SOURCE Triple Five Group