TV Advertising Innovation Starts With Performance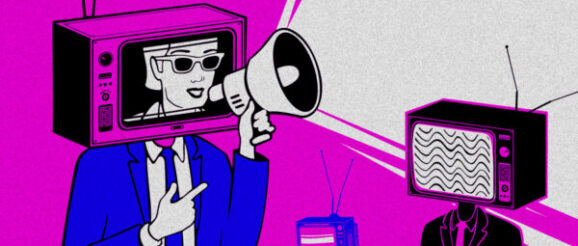 Marketers all have their tried-and-true playbooks for generating success. But workhorse methods don't really move the needle—at least, not where it matters.
The success you create on the margins—that extra 10% revenue, those 15% more demos—is what sets you apart from your competition. And those reliable tactics are the meat and potatoes of marketing strategy; they're not built to deliver that extra bump. For that, marketers need to innovate. 
While your current approach might not be making that extra magic on its own, it's still full of opportunities, if you know where to look. That goes double if you're already investing in video.
Adding CTV into your performance channel mix can provide that magic. It allows you to think in new ways about your campaigns by giving you more data, more bandwidth and more budget to change things up. Let's explore some concrete examples of how that can actually play out. 
Why bring performance to the big screen?
Digital ad channels have always been synonymous with quantifiable success. But with the rise of CTV, that quantification has come to TV now, too. 
This is great for marketers looking to do more with their video strategies—MNTN has seen as much firsthand, as more advertisers explore CTV. It's the smart move: eMarketer estimates 230 million people regularly streamed CTV in 2023.
CTV carries the prestige of television—high-quality content, huge stars, bingeable programming—but adds the precision and measurement you'd see with paid search and social. TV is now fully accessible to brands who not only want to reach as many people as possible, but also tie success to performance metrics like return on ad spend, cost per acquisition and other bottom-line KPIs.
If you have a digital video strategy, you need to bring it to CTV. It lets you do more with your current video investment and becomes a net-new source for metrics like incremental revenue and web traffic. Its data-rich feedback loop also gives you a new avenue for testing creative—allowing you to iterate and evolve your messaging on other channels, as well.
Is a traditional mindset holding you back?
Still thinking traditionally about TV advertising? Ask yourself: "How would I feel if my competition was already using CTV for performance?" 
Breaking free from an old-school TV mindset transforms the channel into a huge opportunity for a much wider variety of advertisers, many of whom started their CTV journey with video assets they already had on hand.
Non-traditional TV brands (i.e., primarily digital advertisers) who took the plunge early—likely including brands in your own industry—are reaping the benefits today. In fact, 66% of MNTN's customers are first-time TV advertisers. 
And that leap is paying off. During last year's vital Q4 holiday shopping season, CTV advertisers on the MNTN platform, on average, saw year-over-year improvements to key performance metrics, including return on ad spend (up 9%), conversion rates (up 6%) and cost per visit (down 9%). With Q4 2023 on the horizon, the power and insights of CTV could make a difference when it comes to beating your competition.
Consider, also, that CTV doesn't just generate results on its own. It can boost other ad channel performance, too. Brands saw improved conversion rates on paid search (up 22%) and paid social (up 8%) 90 days after launching performance-driven CTV campaigns.
Get direct
One thing that a number of successful advertisers are doing, thanks to CTV's performance power, is being direct about inviting customers to act after seeing their ad. That doesn't mean shouting, "Buy now!" Tweaking your ads can be a lot subtler.
Advertisers who added a persistent logo, URL and a CTA to their ads outperformed those that didn't. Results included:
Giving audiences that specific extra nudge, clearly, can make a big difference.
B2B can benefit from TV
While television may not have been strong for B2B brands traditionally, it's developed into a mainstay of MNTN's own marketing strategy. MNTN's CTV ads drive 25% of its total site traffic. In May 2023 alone, MNTN's CTV ads delivered a 64% lower CPA than its ads on Meta and 18% lower than those on LinkedIn.
B2B decision-makers stream TV, too—and by reaching them on the biggest screen in the house, B2B brands are able to not only set themselves apart but also tell their brand story in more creative, entertaining ways.
Build your own innovation forge
Whether you're a B2C or B2B brand, using CTV as a performance channel yields quantifiable results. It gives you an edge over those brands that either haven't taken the plunge yet or are stuck with a traditional TV mindset. In an industry where success is found on the margins, that's a very big deal.
Ali Haeri leads all product, performance and content marketing efforts at MNTN. Haeri is also an adjunct lecturer at Northwestern University, teaching product marketing in the integrated marketing communications graduate program.