Types of Lipstick's Innovation that You Must Know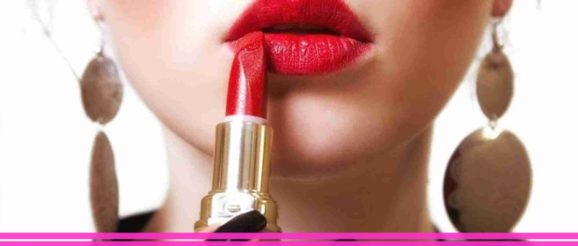 The world of beauty is never far from innovation. Various cosmetic companies seem to be competing to provide the futuristic and unique products. One of the beauty products that are always in demand by women is lipstick.
In fact, not only give color to the lips, but also this lipstick also has an unusual variant and taste. Here are some types of lipstick's innovation that you must know
Wasabi lipstick
If you are a lover of Japanese food, you must be familiar with wasabi. For you who like spicy, maybe you will certainly like these complementary foods. For information, wasabi is a food derived from native Japanese plants. Nobody thought that the lipstick that is commonly used beautifies the look.
Flower lipstick
Cosmetic companies in China produce products in the form of unique lipstick. The product from Kailijumei is very unique and different from lipstick in general. This lipstick is clear and inside there are flakes of flowers. This flower flake is in the form of a flower. But not only flowers, there are also additional gold flakes in it.
Fruit flavored lipstick
One of beauty manufacturer in Australia has a focus on make cosmetics from fruit ingredients. The name of company is Luk Beautifood, it has a variety of lip gloss like melons, grapes, and others. You will feel a sensation like eating fruit by rubbing it on your lips.
Spices flavored lipstick
Not only taste of fruits, Luk Beautifood also produce other variants such as spices. Cinnamon and chocolate ingredients are formulated in such a way as to become a unique lipstick. You will feel spices like sticking at your lips by rubbing it on your lips,
Curry flavored lipstick
This taste lipstick is very unique like the others. A manufacturer in Singapore issues curry lipstick. Like curry ingredients, this lipstick is made from coconut milk, chili, and lemongrass. The color of lipstick is similar to the color of curry. Maybe this type of lipstick can help you who are hungry.