U.S. DOE Seeks Input on Biden's $10.5 billion Grid Resilience and Innovation Partnership Program | T&D World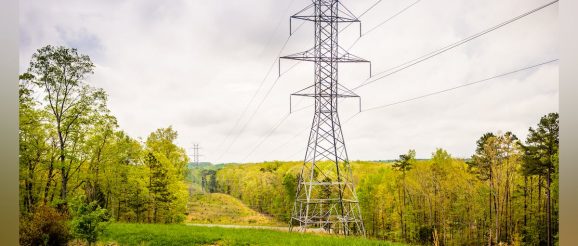 The U.S. Department of Energy (DOE) last week issued a Request for Information (RFI) seeking input on the $10.5 billion Grid Resilience and Innovation Partnership Program to enhance the resilience and reliability of America's electric grid. The RFI seeks information from states, Tribes, communities, utilities, project developers, and other key stakeholders to help refine the funding opportunity announcement that will be made later this year and to guide the implementation of the funding over five years to enhance the electric grid in support of President Biden's Bipartisan Infrastructure Law. These programs will accelerate the deployment of transformative projects that will help to ensure the reliability of the power sector's infrastructure, so all American communities have access to affordable, reliable, clean electricity anytime, anywhere while helping deliver on the President's goal of 100% clean electricity by 2035.  
"DOE is moving quickly to upgrade the nation's power grid in order to provide American households with more reliable and affordable electricity that comes from a more diverse set of clean energy sources," said U.S. Secretary of Energy Jennifer M. Granholm.
The Bipartisan Infrastructure Law includes a historic investment to upgrade transmission and distribution systems to improve reliability and resilience of the grid and to facilitate the deployment of clean energy across the country. Today's announcement represents a key step in delivering on DOE's coordinated grid strategy laid out in the Building a Better Grid Initiative to upgrade the nation's grid infrastructure, connect more communities to cheaper, cleaner power, ensure the grid can withstand extreme weather, and meet expanding electricity needs across sectors.  
Administered through DOE's new Grid Deployment Office, the Grid Resilience and Innovation Partnership Program is funded by the Bipartisan Infrastructure Law, and will enhance grid flexibility, and improve the resilience of the power system against growing threats of extreme weather and climate change. The three programs are:
DOE expects to release the final Funding Opportunity Announcement for FY22 and FY23 funding that will solicit concept papers and applications later this year. 
DOE is requesting feedback through the RFI on the proposed implementation strategy for these three programs. Comments must be received by October 14, 2022, by 5 p.m. EDT and can be submitted by emailing [email protected].