UNICEF/BRAC WASH Innovation Challenge 2018 for South Asia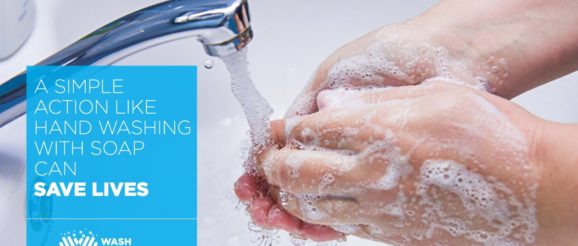 UNICEF/BRAC WASH Innovation Challenge 2018 for South Asia (Solve the equation to win $5000)
Deadline: September 17, 2018
BRAC and UNICEF Regional Office for South Asia invites entries for the Regional WASH Innovation Challenge. WASH Innovation Challenge exists for one reason: to identify innovative solutions that will promote the practice of hand washing with soap.
They are looking for innovations from eight countries in South Asia that can be implemented at scale to eliminate death from preventable diseases. Join the challenge and help us to save millions of lives.
Innovative Behaviour Change Campaign: To develop innovative behaviour change campaigns promoting hand washing with soap during critical times by mothers and caregivers, tailored to local contexts and issues.
Appropriate Technology For Fun And Easier Hand Washing: To develop appropriate technologies to make hand washing with soap easier and more fun for mothers and caregivers during critical times.
Innovative Systems To Sustainably Monitor Hand Washing: To develop innovative systems to measure and monitor hand washing at homes, in schools and health centres in a sustainable way.
All finalists are brought over from their home country to Bhutan for the final round.
The subsequent 3 winning teams from there will not only have the prestige of being the first ever champions of this challenge, but they will also receive a cash prize – worth $5000 each – and will be publicized through UNICEF WASH networks and events such as global and regional network meetings.
Also, the finalists team members will get the opportunity to present their idea in global conferences.
If you're a university student, a coder, a young professional, a start-up, a small NGO or a communication agency, and your nationality is from any of the following 8 countries, Afghanistan, Bangladesh, Bhutan, India, Maldives, Nepal, Pakistan and Sri Lanka, you are eligible to apply.
In particular, they are looking for passionate people with big ideas, and a desire to make a difference by driving social change.
You can join as an individual, a representative of an organisation or as part of a team. Teams can have maximum 4 participants, including the team leader.
They are looking at two following criteria based on which they will evaluate your idea:
Innovation- The idea must have some innovative features, which can ultimately trigger positive behavior change regarding hand washing with soap.
Scalability – The idea must have the potential to scale it across South Asia.
From 10th August – 10th September, during the first phase, they will be accepting application. You will be able to submit your ideas on their website . From these submissions, they will shortlist around 50 participants across 8 countries for the 2nd round of assessment.
From 17th – 30th September, during the second phase, the 50 shortlisted participants will be participating in a guided "5 step challenge" to test their ideas on the ground.
From these 50 submissions, they will then again shortlist 10 finalists, who will be invited to the finale of the Regional WASH Innovation Challenge on October 22nd and 23rd October 2018 in Bhutan. Transportation and accommodation of the finalists will be covered by UNICEF ROSA.
During the finale, all the finalists will present their idea to a distinguished jury board panel who will select the 3 winning teams.
About Opportunity Desk
Opportunity Desk is the one stop place for all global opportunities. Connect with us on Facebook, Twitter and Instagram – @opportunitydesk