Unlocking new frontiers of innovation in African fintech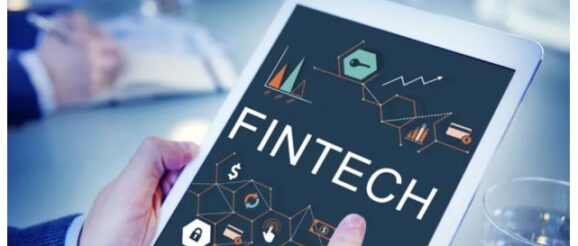 Innovation in the African fintech sector has been largely centered around payment solutions, with payment-focused startups accounting for 54.5% of all fintech startups on the continent, as of 2022, according to a report by Disrupt Africa. In 2022, African fintech startups raised a record-breaking $1.5 billion in funding, with payment solutions receiving the largest share of investment. However, it is essential to innovate to solve problems in other sub-sectors that need attention and growth opportunities.
A report by the World Bank also highlights the need for fintech solutions beyond payments to provide access to credit and other financial products to the 66% of sub-Saharan Africans who do not have access to formal financial services.
During the latest edition of TechCabal Live,"Beyond Payments: What's the next big thing in African Fintech?", a panel of industry experts explored the potential for growth and innovation in other verticals beyond payments solutions. The panelists discussed the state of fintech in Africa and the role it plays in promoting financial inclusion across the continent. They also highlighted the challenges that innovators face in developing new fintech solutions, such as regulatory barriers and the need for a robust infrastructure.
On exploring untapped opportunities within the fintech sector in Africa,  Daniel Adereti, COO at Pezesha said, "One of the biggest challenges is accessing credit."   "The opportunity for innovation is in finding ways to create an ecosystem where credit can be accessed easily and securely," he said. 
Also, the importance of collaboration between fintech companies and traditional financial institutions to deepen financial inclusion cannot be overemphasised.  As  Ibukun Akinnawo, International Expansion Lead at Smile Identity said, "Collaboration is key in driving growth in the payments and other sub-sectors with shared databases and the use of AI to strengthen fraud detection systems."
As the African fintech industry continues to grow and evolve, it is important to recognize importance of building fintech solutions that are tailored to local needs and behaviors. Sub sectors like embedded finance for instance, enables the shift from time-consuming bank transfers to the use of financial services or tools by a non-financial provider. "Embedded finance is interesting, new and productive, for reasons that make capital have impact on emerging markets. I believe this," said Wesley Billett, co-founder and co-CEO at Happy Pay. 
By leveraging innovative technologies and alternative distribution channels, fintech companies can help to democratize access to financial services and promote financial inclusion across the continent.
Conclusively, there is potential for growth and innovation in other fintech verticals such as credit analytics, wealth management, and new payment solutions. With the right regulatory framework, access to capital, and support from governments and investors, the African fintech industry has the potential to become a global leader in innovation and entrepreneurship.