US Sanctions to Cripple Chinese Innovation Backfires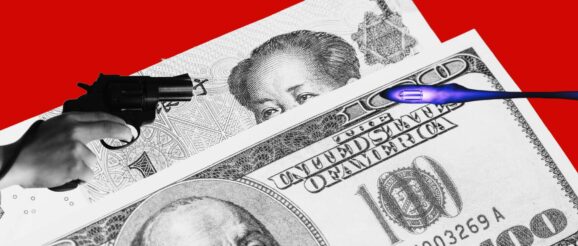 When Huawei unveiled its latest Mate 60 Pro, on August 30, it seemed like just another smartphone launch. Bet, it wasn't. The Mate 60 Pro carried significant undercurrents of geopolitical implications. The Huawei smartphone is powered by a 7 nm processor, manufactured by state-owned ​​Semiconductor Manufacturing International Corporation (SMIC). 
The recent development has made many in the West jittery and question whether US sanctions to cripple China's chip production really worked? Ironically, the launch also aligned with the US Secretary of Commerce Gina Marie Raimondo's visit to the country. Notably, the US Department of Commerce is responsible for a majority of the sanctions imposed on China. 
China bypasses sanctions
In 2018, when Donald Trump was still the POTUS, the US blacklisted Huawei and leaned on its allies to do the same on the ground of espionage. Furthermore, on May 15, 2019, the Department of Commerce included Huawei and other Chinese firms in its 'Entity List', citing allegations of unlawful trade practices resulting in legal indictments against the company.
However, despite short-term setbacks, Huawei, from being a telecom equipment company, has emerged as a leading AI company in China. Besides building large language models (LLMs), Huawei has developed an analog GPU comparable to the NVIDIA A100 GPU. Considering the current GPU shortage and China's robust manufacturing capabilities, China may indeed offer a potential solution to alleviate this shortage. Moreover, the Huawei's Mate 60 Pro launch only solidifies China's claims that the US sanctions have been a complete failure.
Moreover, with pressure from the US, Netherland-based chip-making equipment maker ASML is also limiting the sale of its highly sophisticated chip-making machines to China. Almost every chip in use today, be it in automobiles, smartphones, or laptops, is being developed using ASML's equipment. ASML's TWINSCAN NXE:3600D is currently one of its most advanced EUV lithography systems, supporting volume production of chips. However, reportedly, China is in the process of making its own AI chip-making equipment.  
Shanghai Micro Electronics Equipment (SMEE),  a leading lithography machine maker, is working to deliver its first system based on 28 nm technology later this year. Moreover, in 2020, local media reported that a Chinese research institute had made a breakthrough in a new type of 5 nm laser lithography technology. This could mean that China could produce advanced chip-making equipment within this decade. 
AI war
The US-China trade conflict, which evolved from a trade war to a cold war, and then transitioned into a tech war, is now manifesting as an AI battleground, spanning nearly half a decade. In 2021, Raimondo also stated that the US needs to work with Europe to slow China's innovation rate. As per reports, the US government is contemplating additional export controls targeting AI hardware made by the likes of NVIDIA, which play a vital role in AI model training and data centre operations. 
Today, both China and the US are locking horns for AI supremacy and much of the sanctions on China are to curb the innovation in AI. But, China does not appear to be much behind the US. Huawei, the company making GPUs and AI chips, is also working on LLMs to compete with the likes of OpenAI, Microsoft and Google. Other Chinese companies such as Tencent and Alibaba have already developed their own LLM. 
Moreover, despite the sanctions, Chinese companies have been finding a way one way or the other to get their hands on GPUs. The Financial Times reported that Chinese companies are accessing high-end US chips through intermediaries, revealing potential loopholes in Washington's strategy to curb the sale or transfer of AI hardware to China. 
SenseTime, a firm blacklisted by the US, was employing intermediaries to circumvent export controls. Reports also suggest that certain Chinese AI companies are leveraging NVIDIA's processors via cloud servers located in different countries to navigate the restrictions. Not only this, chipmakers such as AMD and NVIDIA are building modified versions of their products and shipping them to the Chinese market, which, undoubtedly, is one of their biggest. This further validates China's point that the sanctions, indeed, have been a failure. 
Are sanctions actually backfiring?
Given that the US is restricting NVIDIA to sell its advanced AI hardware to China, it will heavily impact the Santa Clara-headquartered company's revenue since China is one of their most important markets. "Over the long term, restrictions prohibiting the sale of our data centre graphic processing units to China, if implemented, would result in a permanent loss of opportunities for the US industry to compete and lead in one of the world's largest markets and impact on our future business and financial results," said Colette Kress, NVIDIA's chief financial officer.
Moreover, the US significantly puts pressure on its allies to align their policies and impose similar sanctions on targeted countries, thereby increasing the collective impact of economic and political pressure. But, on the contrary, it could be pushing its allies away towards China, which projects itself as a friend for the global south. Hence Huawei's substantial growth, China's economic growth, advancement in AI, and semiconductors as well as China's global influence are indicators that the US sanctions on China have been ineffective.
The post US Sanctions to Cripple Chinese Innovation Backfires appeared first on Analytics India Magazine.