Version 7 of Genesis Low-Code Platform Speeds Software Innovation in Financial Markets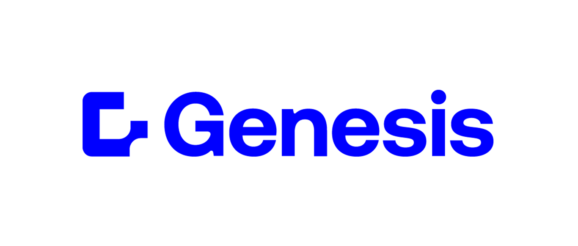 Genesis Global, the low-code application development platform purpose-built for financial markets organizations, today announced the release of Genesis Platform version 7 (G7).  It includes multiple enhancements that make it faster and easier for developers in financial services to build, test and deploy robust software applications.
Engineered for software developers in banks, asset managers and other types of financial firms, Genesis fuses the flexibility and power of professional development tools with the efficiency of low-code specially optimized for financial markets.  The Genesis platform and its library of functional, technical and financial business components make it faster to develop full-stack applications requiring high-performance transaction processing, event-driven workflows, real-time data integrations and customized user experiences. 
"Our technology and expertise in capital markets make Genesis a unique partner for banks, brokers, asset managers and other financial firms that want to drive performance and competitive advantage through technology innovation," said Tej Sidhu, Chief Technology Officer at Genesis Global.  "Upgrades to our platform are driven by our core mission to supercharge software developers in financial markets and make it faster to build, test and deploy new applications."
Enhancements in G7 make it faster and easier for developers to build full-stack applications, design user interfaces, to operate Genesis applications within enterprise technology ecosystems and to access training tools and other assistance available in the platform.
Supercharging developer productivity
The financial markets-specific low-code framework and developer tools in the Genesis platform supercharge developer productivity.  A new suite of specialized IDE plugins deliver AI-driven code automation and real-time code assistance, accelerating software development.  New features include:
* AI-Driven Code Automation:  a Large Language Model enables developers to describe their intentions in plain text and receive full-stack code to actualize those needs. Translating developer intent into code in real-time speeds up builds and reduces code errors. 
* Expanded Front & Back-End Code Assistance:  new IDE plugins deliver more extensive auto code completion, on the spot parameter prompts and dynamic programming options to boost speed and accuracy for server-side and interface development.  
Enhanced UI design and customization
With Genesis, developers can easily create dynamic and tailored user interfaces to support the demands of financial markets applications and workflows.  New tools in G7 for effortless design of customized UIs include:
* Dynamic Layout Manager: facilitates full customization of screen layouts to ensure that interfaces align with users' unique workflow needs.
* Design System Configurator: a visual tool that enables developers to create and update their application's design style.
Improved enterprise interoperability
Genesis applications are engineered to integrate and interoperate within enterprise ecosystems.  Advances in G7 that streamline deployment and performance monitoring include:
* OpenAPI Integration: new support for OpenAPI promotes efficient integration and interoperability of Genesis applications within wider enterprise solutions.
* Enhanced Metrics & Monitoring: integration with Micrometer and support for OpenTelemetry observability standards facilitate instrumentation and health and performance monitoring.
Interactive developer assistance and training
Genesis continuously improves how it supports developers using the Platform.  New tools to help developers quickly leverage the full capabilities of Genesis include:
* AI-Powered Assistance: an AI chatbot embedded in Genesis documentation answers queries, including intricate technical requests, helping developers navigate the Genesis platform.
* Learning Management System: a new LMS offers engaging and structured learning experiences, empowering developers to advance their use of Genesis.
"AI-driven automation and other tools in this release improve the coding experience and help our developer community leverage the capabilities of the Genesis platform," continued Tej Sidhu.  "With G7, we make the power of high-performance low-code even more accessible to our developer community." 
Strategically backed by Bank of America, BNY Mellon and Citi, the Genesis platform is used by banks, asset managers, clearing houses, exchanges and other financial organizations to build new software applications, enhance legacy systems and replace spreadsheet computing and manual processes with enterprise-quality solutions.