Virtual factory to fast-track UK steel innovation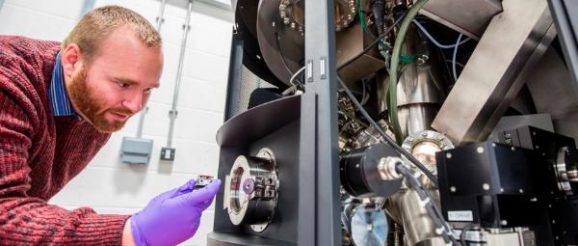 A new "virtual factory" being developed by Swansea University, Tata Steel and WMG will fast-track innovation in the steel sector and help new products reach market far more quickly it has been claimed.
The £7m initiative, funded through the EPSRC's Prosperity Partnership initiative, will be based on a process called Rapid Alloy Prototyping which enables much of this testing to be carried out in research labs and imaging suites rather than in an actual steel plant.
Innovation in the steel industry is crucial to keep pace with changing technologies and customer requirements, but developing new steel alloys is often a very slow process with lots of steps and requiring expensive trials on hundreds of tonnes of material, much of which has to be remade into new steel products.
The new process combines physical testing and computational modelling to rapidly assess hundreds of small-scale samples, covering areas such as strength, electrical and mechanical properties, as well as durability and resistance to corrosion. "This project provides an exciting opportunity to accelerate the translation of innovative steel chemistry and process improvements into the steel industry," said Prof Claire Davis of WMG at Warwick University."
Test data can be fed into computational models, further refining their accuracy and allowing for better predictions on the final material properties. Alloys which show promise can then be investigated at a larger scale and in more detail.
According to the statement from Swansea University, the approach could have an enormous impact on the UK steel sector, enabling hundreds of samples to be tested in the time it currently takes to test one and bringer news and improved steel products to market far more quickly than is currently possible.
Commenting on the announcement Prof Steve Brown of Swansea University College of Engineering said: "This project is a huge boost for innovation as it massively speeds up the development of new alloys.  It means steel producers can deliver new and better products to their customers far more quickly."
Martin Brunnock, Tata Steel's UK technical director, said: "Steel is playing an essential role in helping to solve major societal challenges such as the transition to sustainable energy and mobility, and it's vital we can keep pace through the faster development of innovative steel products."
The post Virtual factory to fast-track UK steel innovation appeared first on The Engineer.