VMware Explore 2023 highlights: How multicloud and AI could supercharge innovation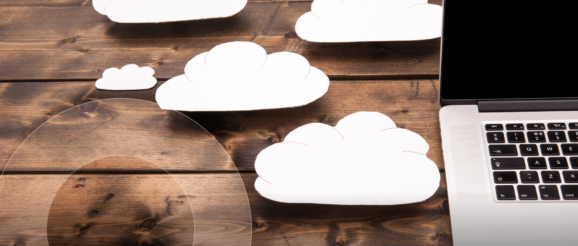 It's no secret that artificial intelligence (AI) has exploded. We see and hear about it everywhere, and chances are, if you turn on the news, someone is talking about it. According to a June 2023 McKinsey report, "About 75 percent of the value that generative AI use cases could deliver falls across four areas: Customer operations, marketing and sales, software engineering, and R&D." In that same report, they found that generative AI could generate $2.6 trillion to $4.4 trillion in value across industries. With the potential to accelerate productivity and enhance the way we work and live, it's no wonder one of the major themes of VMware Explore 2023 was generative AI.
Raghu Raghuram, Chief Executive Officer (CEO) of VMware, kicked off VMware Explore 2023 on August 22 with an important message:
"Any meaningful enterprise, their data lives in all types of locations. Distributed computing and multicloud will be at the very foundation of AI. There's no way to separate the two."
Throughout the multi-day event, VMware executives made announcements surrounding products and solutions that will impact the future of cloud, edge, and AI. We're here to break them down for you.
Enhance your multicloud infrastructure
VMware Cloud continues to evolve to help organizations modernize and optimize their environments. Available now in five editions (Essentials, Standard, Pro, Advanced, Enterprise), you can match your solution with where you are in your cloud journey. After announcing their partnership in 2022, the buzz surrounding VMware and Equinix joining forces gained enough momentum to allow for the early release of VMware Cloud on Equinix Metal (VMCE), a distributed cloud service that combines VMware Cloud Infrastructure as a Service (IaaS) with Equinix Metal Hardware as a Service (HWaaS). This offering will provide business-critical performance at the edge.
VMware also announced enhancements to their software-defined services platform, VMware Cloud Foundation. These features will integrate with a variety of new products and solutions announced at this year's event, including:
The VMware Cloud and VMware Cloud Foundation enhancements, along with the additional solution launches, will help your teams improve productivity and manage cloud infrastructure more efficiently.
Application delivery simplified
According to VMware, "More than 70% of CIOs are developing net new cloud-native apps, and modern apps designed for the any-cloud model have now overtaken traditional apps in the enterprise." Last year, VMware improved their Tanzu Application Platform. After seeing the initial success of these add-on features, VMware announced new capabilities to streamline the application experience, which include:
Additional enhancements to the platform include a developer portal and a platform engineer admin console.
Redefine autonomous workspaces
In 2022, VMware announced their vision for combatting the challenges associated with the distributed workplace – the Autonomous Workspace. This year, that vision came to fruition when VMware added AI integrations to their Anywhere Workspace platform. This platform was originally created to optimize the digital employee experience (DEX) with unified endpoint management and virtual desktop infrastructure (VDI). With the new AI-driven Insights feature, IT will be informed of experience issues for frontline, mobile, desktop, and VDI environments, enabling admins to create remediation workflows and automate the resolution process.
Enable software-defined edge
Edge computing continues to emerge as a frontrunner when it comes to modernizing infrastructure. VMware's Edge Compute Stack allows users to manage their edge applications on containers or virtual machines with enhanced security built in. As part of their dedication to redefining the software-defined edge, VMware announced their Edge Cloud Orchestrator, which will offer enterprises scalability and security with a new and improved zero touch approach. Organizations will now be able to run edge-native applications from a single console while automating security updates across the user's infrastructure.
Adopt generative AI
Privacy and legal implications have left enterprise partners wondering how they can successfully and safely utilize generative AI. VMware's Private AI was designed to offer organizations the flexibility and control to protect sensitive data while still reaping the benefits of AI solutions. VMware Private AI offerings include:
As enterprises rush to customize applications to compete in the generative AI space, one thing is for certain – VMware now has a huge stake in the game.
Are you ready for the future of multicloud and generative AI?
As the technology landscape continues to evolve, industry leaders must quickly adapt to change. We've seen this over the last year with the rapidly growing popularity of generative AI. As organizations look to grow their multicloud environments, for the first time, they are looking at how AI could help drive innovation.
SHI and VMware share a commitment to providing cutting-edge technologies and expert strategy to organizations around the world. Seamlessly integrate VMware technology into your environment with the technical expertise and guidance of our specialists. Whether you're looking to migrate to the cloud, modernize your data center, or enhance your digital employee experience, we've got you covered.
Ready to learn more? Contact us at [email protected] to discover how to accelerate your digital transformation journey.