Vogue Singapore x BMW Innovation Prize: Applications Now Open | Robb Report Malaysia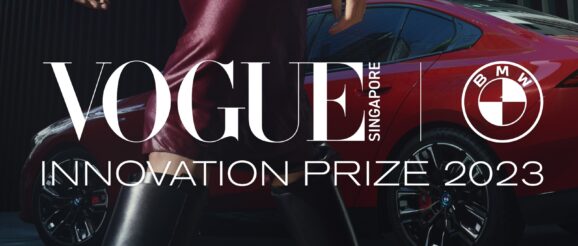 Supporting Vogue Singapore's mission to champion regional visionaries, the third edition of the Vogue Innovation Prize launches as a collaboration with BMW Group Asia. The partnership seeks to uncover fashion businesses that ignite change, whether in terms of addressing global issues, implementing digital innovation or promoting sustainability. Businesses that fulfil one of the core tenets are a quarter foot in the door. Innovators also have to be 21 years old and above, have had a business for a minimum of two years and have a physical or digital design representation of their end product.
For a good gauge of the potential competition applicants may face, here's a quick introduction to the winners of the first two editions. Successfully stealing the spotlight in its first iteration was Werable, an adaptive fashion brand by Singaporean Claudia Poh. Bridging the gap between mobility and high-end ensembles, the brand's 'easy-to-wear' solutions are a decided disruption to fashion's traditional norms. Following Poh came ProjectEx, led by South African fashion designer Adrian Furstenburg and biomedical engineer Viknish Krishnan-Kutty. In response to the industry's demands for crocodile leather, they pioneered the cultivation of lab-grown exotic skins, a real solution to cruelty-free exotic leather.
Shortlisted applicants will have the honour of gaining first-hand invaluable insights from laureate speakers in a comprehensive two-day bootcamp. Following this, applicants will undergo a four-week mentorship with industry professionals with the ultimate aim of presenting their refined business models to the jury. Drawing upon experts across digital innovation, design and creative direction (to name a few) this year's lineup of speakers and jury include creative editorial director of Vogue USA, Mark Guiducci; CEO of British Fashion Council, Caroline Rush; vice president of brand experience and communication at BMW Group, Stefan Ponikva; and more.
The visionary who emerges victorious will be awarded an extensive package comprising a monetary prize of S$15,000, media coverage on Vogue Singapore, ongoing feedback from global industry leaders, as well as introductions to potential investors for funding.