W2O Group chief innovation officer Bob Pearson steps down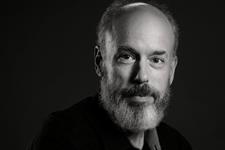 AUSTIN, TX: W2O Group chief innovation officer Bob Pearson has stepped down from his role to take an extended sabbatical, effective immediately.
Pearson will still work with W2O as a senior adviser, continuing to advise key clients as well as W2O founder and CEO Jim Weiss and the firm's board, Weiss said in a statement.
Pearson is taking a "career sabbatical," according to a statement from Weiss, in order to teach and work on other projects.
Pearson asked for time to serve as CEO of the MedicAlert Foundation, teach and design a course for the University of Texas' McCombs Business School, consult at the State Department, and write three books.
"I've had a great time and still am supporting the company," said Pearson. "I love being part of the build and [Weiss] and I have been great partners for many years. What I've done is I've asked him, 'Look, I have a wide range of interests and would like to do more of that stuff.'"
Pearson explained that the sabbatical is not a de facto retirement.
"I like what Warren Buffett said: he'll retire six months after he dies," Pearson said.
But that doesn't necessarily mean Pearson will return to his previous position at W2O.
"Will I ever be back full-time at the agency? Anything is possible," he said.
Weiss said W2O is not seeking a new chief innovation officer because "[Pearson] is not going away and will continue to be a source and driver of innovation in his modified role."
He added that W2O is "innovating ubiquitously" across the firm in all areas so it doesn't just have one person assigned this role, but dozens of people focused on this every day.
Pearson joined W2O in 2009 as chief innovation officer and often wrote about technology's effects on culture and communication in the firm's blog. In addition, Pearson is a published author and frequent speaker on digital marketing, and according to his W20 bio has also lectured at the Syracuse Center for Social Commerce and the U.S. State Department's Marketing College.
Prior to W2O, Pearson worked at Dell for just over three years helping develop the company's first global social media efforts. According to his W2O bio, before Dell, Pearson worked in the pharmaceutical field, as head of global corporate communications and head of global pharma communications for Novartis Pharmaceuticals, and also as VP of media and public affairs, for Rhone-Poulenc Rorer, which is now Sanofi.