WAVE Equity: With Over $390 Million In AUM, This Sustainability-Focused Firm Is Driving Cleantech Innovation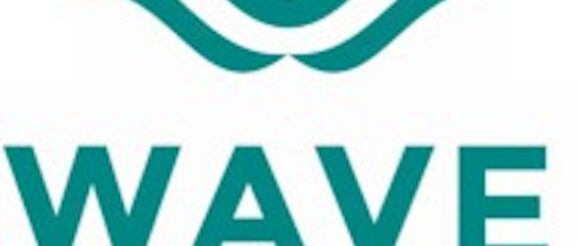 WAVE Equity Partners is a sustainability-focused investment firm that partners with early-growth companies whose cleantech solutions bring immediate and bottom-line impact and environmental improvements to the world's largest industrial manufacturers. Pulse 2.0 interviewed WAVE Equity Founder and Managing Director Praveen Sahay to learn more.
Praveen Sahay's Background
Sahay has a background in business and investing, as well as nuclear physics and engineering. And Sahay holds an MBA from the University of Chicago, a Master's in Nuclear Physics, and a post-graduate degree in petroleum geophysics. He received a UN Peace Medal for his services in Mozambique. Sahay said:
"I've been with WAVE Equity since our inception in 2013, and prior to that, I was a Director with VIMAC Ventures, an early-stage venture capital firm, along with WAVE's two other co-founders. Prior to that, I was an Associate at Updata Partners, an investor in IT and communications. Before becoming an investor, I spent several years in the energy and petrochemical industry and worked as the National Elections Coordinator (CIVPOL) for the United Nations Operation in Mozambique during the country's democratic transition in 1994."
"My career had its origins in the energy industry, but I naturally drifted toward the cleantech sector as it emerged as a new investment category over 20 years ago. After earning degrees in nuclear physics and oil geophysics, I spent several years with oil, energy, and petrochemical firms. As an early-stage investor, however, my interactions were limited to pure technology startups, and I craved the opportunity to work with companies that made physical products to fulfill our most pressing needs related to energy, infrastructure, and the environment. I saw a great deal of recklessness by other cleantech investors and wondered if there was a more responsible and returns-focused strategy for investing in sustainability and commercially accepted companies."
Evolution Of WAVE Equity's Thesis
How has WAVE Equity's thesis evolved over time? Sahay noted:
"Since we launched a decade ago, we have not deviated from our original thesis – that proven and commercially accepted sustainable technologies can drive significant environmental impact as well as produce fantastic returns for our investors. Part of that is because our strategy is very unique in the market and while there are similar firms launching now, there are still just a handful that truly invest in the types of companies at the same stage of growth as we do."
"We make investments primarily in early-growth companies that have proven clean technologies that lead to both meaningful cost reductions, enhanced productivity, and environmental benefits for large industrial manufacturers. Our Founding Partners have been working together for nearly three decades and our industry knowledge and dedication to true partnership allow us to identify and support leaders whose innovative solutions are commercially accepted, deliver immediate impact, and are poised to scale."
"By propagating proven, breakthrough solutions to address existing demand, we have built a portfolio consisting of high-conviction investments that can make a significant impact and achieve superior returns at lower risk."
"This strategy allows us to circumvent the common impediments that challenge traditional cleantech investors. By tapping into platform technologies that are already in the market and have proven to be commercially accepted, we avoid the long technology-development cycle and associated capital risks of angel investments and can help our companies commercialize and market their technologies to large industrial companies and others."
Challenges Faced
What are some of the challenges you face in building WAVE Equity and has the current macroeconomic climate had any effect? Sahay acknowledged:
"Starting a new firm is a test of nerves even in the best of times—starting a new cleantech fund in 2013, when there weren't a lot of firms out there doing the same thing, seemed completely crazy. But we launched the firm anyway and will close on our third institutional fund this year. Today, we are well established and have a proven track record in the industry of helping our portfolio companies scale and grow to become profitable businesses. Our reputation for being a trusted and collaborative partner has enabled us to grow our network and continue to find differentiated companies with proven technologies. What we're seeing today is an accelerated adoption of technologies that are able to help large industrial companies meet their sustainability goals while also allowing them to dramatically cut costs. The demand for these types of solutions is only going to grow as the world seeks to become more sustainable and efficient."
Favorite Memory
What has been Sahay's favorite memory working for WAVE Equity so far? Sahay shared:
"I have had the privilege to work with WAVE's other founding partners, Mark Robinson and Haskell Crocker, for nearly three decades as we all came from VIMAC Ventures prior to forming WAVE. Having the opportunity to work with such talented and passionate colleagues has been an incredible experience and it is indicative of the collaborative nature of our culture and what we bring to each portfolio company. Not only are we aligned on our vision for WAVE and our portfolio companies, but we continue to challenge each other and leverage our own unique backgrounds and experiences to strengthen the firm as a whole."
Significant Milestones
What have been some of WAVE Equity's most significant milestones? Sahay cited:
"WAVE has successfully picked impact trendsetters from the start, identifying category leaders ahead of other investors. Two of the six companies in our first fund have now reached valuations of over $1 billion. Fund I companies like Aerosafe Global, Gradiant, Intellihot, and Factorial have become global champions in fields like cold supply chain, wastewater recovery, water heating, and solid-state EV batteries."
"Fund II, which was nearly double the size of the first fund, continues to show our ability to identify emerging leaders. We invested in Carbon Clean, which quickly attracted global corporate interest. Others have gained the attention of prominent investors and partners shortly after our initial funding, including those operating in challenged sectors like nanomaterials and vertical farming. While some see us as visionary, our true advantage lies in thorough due diligence, disciplined pursuit of both economic and environmental benefits, and deep operational support of the portfolio companies."
Investment Success Stories
After asking Sahay about investment success stories, he replied:
"Success tastes sweeter when one overcomes potentially fatal obstacles. Our investment in Factorial was a good example.The company began producing high-quality cathode materials in China when in 2019, we foresaw potential political issues brewing and quickly decided to shift operations to the US and refocus on solid-state technology."
"The pivot was difficult and stretched the company's resources. The founders and team worked tirelessly to engineer an amazing transition. Factorial now leads the world in commercializing solid-state batteries, partnering with prestigious automakers like Mercedes, Stellantis, and Hyundai/Kia."
"This triumph – achieving unicorn status – was sweeter for overcoming that precarious inflection point when WAVE's proactive engagement and timely action set the stage for future success."
"AeroSafe Global is another fantastic success. When we initially invested in the company, they had annual sales of roughly $500,000, but we saw that their products and services were revolutionary and had already been commercially accepted. They provide a cold storage solution for the biopharma industry that also allows them to dramatically reduce shipping costs and reduce waste by reusing most of the shipping materials. They are now on track for $75 million in annual sales and have received environmental impact awards from Sanofi and Pfizer."
AUM And Other Notable Metrics
Upon asking Sahay about assets under management (AUM) and other notable metrics, he revealed:
"Between Funds I & II, WAVE manages assets of approximately $390 million and ten portfolio companies. Now, we are aiming to raise $400 million for Fund III to invest in an estimated ten new companies, three of which are already secured."
Industry Focus
What are some of the industries that WAVE Equity is focused on? Sahay answered:
"WAVE focuses on commercially accepted early growth companies that offer innovative solutions to some of the most pressing environmental challenges today, including clean energy, food, water, air, and recycling-related industries. The technology that our portfolio companies have developed contributes meaningfully to the bottom lines of major industrial and manufacturing companies while also helping them achieve their climate and sustainability goals.
Technology startups are always risky and often fail to achieve market adoption (i.e., "cross the chasm") even when they have solid technology, management, and capital. Bringing an impactful breakthrough to the market requires solving three very complex problems.
To be successful, the startup must accomplish the following:
As stated directly, there is no place for 'alpha' or 'beta' solutions in the marketplace. The cleantech solution must be perfect and have proven its worth."
Differentiation From Other Firms
What differentiates WAVE Equity from other firms? Sahay affirmed:
"We are very unique in the market primarily because we are funding early-stage companies at a point in their growth cycle where there is a dearth of capital, especially these days. Our companies typically have some initial seed capital and grant funding and have a fully developed and tested technology with some revenue, but they need capital to further market and commercialize their products and build their companies. That's where we come in not only with capital but with expertise and a network of relationships that can take these companies to the next level."
"We pursue equity positions that enable us to build long-term partnerships with the founders of our industrial hard-tech portfolio companies. Our team uses our years of experience to select the most promising and disruptive sustainability innovators and pair them with the necessary capital and expertise to accelerate growth, returns, and impact. We follow a hands-on approach to shape business strategy, executive hiring, financing, governance, and more for optimal results."
"Our selective portfolio enables us to support disruptive innovators from funding to exit. It is through our combined know-how, individual expertise, effective playbook, and dedication to improving our planet that we invest in, build, and scale proven breakthrough innovations for global impact. Because we strive for the best portfolio, not the biggest, we're able to apply more resources to drive the success of our portfolio partners and, in turn, the companies they support."
Future Goals
What are some of WAVE Equity's future goals? Sahay concluded:
"WAVE has carved a unique market position as a visionary and value-added investor. Our portfolio companies have commercialized innovations that tackle tough global environmental challenges. They have pushed cost-efficiency frontiers of their industries, setting higher impact and efficiency goals for all market players."
"But time is running out to solve many more massive environmental problems. Hence, we continue to steadily grow our firm and look to partner with entrepreneurs using the latest technology to solve complex problems. We continue to be dedicated to making a significant environmental impact while driving superior long-term returns for our investors."