We Are Social bolsters innovation arm, Xyz, with a broader scope and new leadership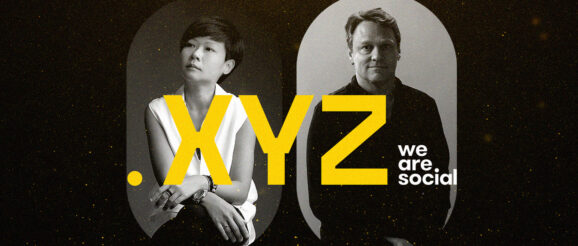 SINGAPORE — Global socially-led creative agency We Are Social has reaffirmed its commitment to investing in future-focused technologies, by announcing a number of updates to its innovation arm, .XYZ. 
.XYZ, which was first launched by the agency in 2021 to explore opportunities related to Web3, is a specialist division that brings together future brand strategy with innovation. The .XYZ team will be led by Christina Chong, We Are Social's CEO of Southeast Asia, and will comprise 30 creatives, strategists, and creative technologists from across the We Are Social global network. 
Under Christina's leadership, a number of the agency's Singapore team, along with specialist colleagues from the US, UK, Europe, and the Middle East, will be tasked with further developing the .XYZ offers three key areas: future strategy, creative innovation, and virtual production. Singapore is already a key hub for innovation at We Are Social, with virtual influencer creation and specialist production capabilities, AI product offerings, and XR (extended reality) products. 
The .XYZ team will look for opportunities to embed innovative work across the agency's entire client portfolio, for brands in all sectors and industries. With experts and practitioners across the spectrum of spatial, physical, cognitive, and distributed technologies, they will also work to keep the entire agency up to speed with the latest advances in technology. The investment in .XYZ complements the agency's other investments in future tech and innovation, such as its gaming division We Are Social Gaming, and its new augmented reality offering, Make My Day.
Nathan McDonald, Co-founder and Group Chief Executive of We Are Social, said, "In the two years since we initially launched .XYZ, the pace of technological progress has been unprecedented. Chris and the team in Singapore have always been up to speed on cutting-edge technology and helping clients make the most of the latest advancements so it was clear that .XYZ would thrive under her leadership. I'm confident that we'll be able to help even more of the world's most forward-thinking brands navigate the intersection of creativity and technology." 
Christina Chong, Southeast Asia Chief Executive and .XYZ Lead, said, "As the world is reshaped by rapid advancements in AI, blockchain, extended reality technology and more, the future is both exciting and unpredictable. .XYZ will help our clients feel confident in exploring future-focused technologies. The benefits of being an early mover, if managed in a strategic and considered way, can be huge. I'm delighted to be taking the lead on .XYZ, an area I feel passionate about – and helping more brands use technology to get ahead of the pack."
The post We Are Social bolsters innovation arm, Xyz, with a broader scope and new leadership  appeared first on adobo Magazine Online.