We will make Ghana leader in STEM education and innovation in Africa – Akufo-Addo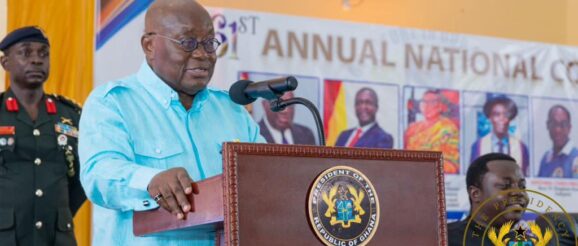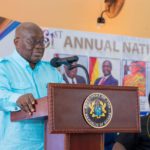 President Nana Akufo-Addo says his government's goal is to position Ghana as a leader in STEM education and innovation in Africa, as STEM education has become the cornerstone of progress and innovation in our modern world.
Addressing the 61st Conference of Heads of Assisted Secondary Schools on Wednesday, October 11, 2023, President Akufo-Addo stated that, towards the realisation of this vision, government is creating a STEM pipeline to increase STEM enrolment at the tertiary education level, through pre-engineering programmes.
"The pre-engineering programme has been introduced to target Senior High School Graduates in General Arts, Visual Arts and Business. The one-year pre-university programme, launched in February 2022, has admitted its second cohort of students," he said.
The President continued, "The objective is to increase the talent pool from which engineers can be selected to ensure the number of engineering graduates, that is First degree and Higher National Diploma, increases from the current 6,500 to 30,000 by 2030."
At the senior high school level, increasing enrolment in STEM, he said, has been made possible by operationalising four newly constructed STEM Model Schools, and converting three existing schools into STEM Model Schools.
"The Ghana STEM Academy Schools are Abomosu STEM Academy, Awaso STEM Academy, Kpasenkpe STEM Academy, Bosomtwi Girls STEM Academy, Bosomtwi STEM Academy, Accra High School STEM Centre, and Koase Secondary Technical School.
"These schools have been equipped with state-of-the-art laboratories and classrooms, dormitories, assembly halls, dining halls and conducive environments to foster teaching and learning. There are some 2,400 students enrolled to study General Science and STEM in the seven schools," he added.
In addition to these, the President indicated that government has completed the construction of 10 regional STEM Centres to train a complete STEM pipeline from primary through JHS to SHS.
"The Accra High School STEM Centre is operational, and it receives some 250 students every day, who undertake training in robotics, 3D printing, coding, physics, chemistry and biology for JHS and SHS students who are in the Greater Accra Region," he said.
Indeed, six other centres, which are at 90% complete, are located at Mfantsipim School, Fijai SHS, Koforidua SHS, Jinijini SHS, Ahafoman SHS and Abuakwa SHS, whilst the rest, namely Mawuko SHS, Sefwi Wiawso SHS and Atebubu SHS are between thirty to fifty per cent complete.
"We have also embarked on the retooling of science laboratories (Physics, Chemistry, and Biology) of 180 selected Senior High Schools," he added.