What's the value of Australian innovation?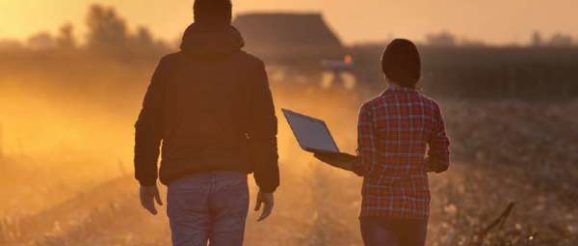 Published on the 27/09/2018 | Written by Jonathan Cotton
The CSIRO says Australia stands to gain billions if it properly fosters digital innovation. That, however, is a big 'if'…
CSIRO (the federal government agency responsible for scientific research) has been putting its money where its mouth is recently (and it has quite a mouth): Last month, the group, along with the University of Sydney, announced it had completed work on its Red Belly Blockchain project, a new process with a throughput of 30,000 transactions per second – much faster than public blockchains like Bitcoin. This week it challenged – and offered to help – Australia's newly-formed Space Agency to build a colony on the moon.
Now the group has turned a speculative eye to the future, looking at the emerging digital opportunities facing Australia, and concluding that there is an AU$315 billion innovation opportunity available to Australia, if only we have the nous, and tech savvy, to take it.
That's based on a new research paper, the aptly-titled Digital Innovation: Australia's $315 billion Opportunity, released by the group.
"We have not managed to build our own digital industries at the same scale as our peers."
The report says digital innovation has the ability to deliver $315 billion in gross economic value to Australia over the next decade, making it a critical ingredient in the nation's ongoing economic success.
"However, there is a risk Australia will not fully realise it," says AlphaBeta Advisors, the research company behind much of the grunt work of the paper's research. "The productivity gain from technology in our economy has been below that of our peers, and we have not managed to build our own digital industries at the same scale."
Simply put, aside from a few isolated pockets of success, Australia has failed to capture the same economic value from digital innovation as other countries, says the report.
"While Australia offers world class research expertise and a skilled workforce, our nation is currently lagging its OECD peers in digital innovation" says Adrian Turner, CEO of CSIRO's Data61.
Turner says that the next science and technology-driven economic cycle is Australia's to capitalise on, but also Australia's to lose if leaders across the national innovation ecosystem don't take action now.
So what does Australia need to do? First and foremost says the report, start harvesting more data – a lot more.
"The next wave of digital innovation will be driven by technologies that collect, manage, analyse and use large amounts of data. These big data technologies are set to transform a wide range of industries from mining to agriculture and health – much like personal computers and the internet have transformed the retail, information and media sectors over the past two decades."
The paper points to the success of the oil and gas industry which has already begun using sensors and data analytics to reduce costs in operations, increase output and improve worker safety.
And the benefits don't stop there.
"At the same time, the rising demand for data technologies is a growth opportunity for Australia's own digital industries," advises the report. "Australian firms could build on existing strengths in agriculture or healthcare and develop new digital products and services, such as remote monitoring of infrastructure or crops, or improved diagnostic methods for genetic diseases, for domestic use or for export."
The emerging wave of digital innovation will create opportunities across all industries – and Australia must compete where it is best-suited. To that end the report identifies eight strategic areas where Australia should focus: Precision healthcare, digital agriculture, data-driven urban management, cyber-physical security, supply chain integrity, proactive government, legal informatics and smart exploration and production.
"For example, it is estimated that the market for precision healthcare solutions in the Asia-Pacific will generate annual revenues worth $30-50 billion within a decade. Australian firms could build on the country's research strength in biotechnology and genomics and use data from Australia's strong public healthcare system to become significant providers of precision healthcare products and services."
Digital agriculture is another important ($10-25 billion by 2028) opportunity, fuelled by pressure to increase productivity to meet challenges from population growth and climate change. Employ mobile sensors, robotics and machine learning techniques to improve resource planning and production and there's another AU$10-25 billion opportunity says the paper.
It's all about focusing of the country's digital strengths. Another example: AI. Countries like China have announced major investments in artificial intelligence (AI) research that dwarf Australia's capacity – but that's okay.
"Australia can compete against the scale of this investment by identifying strategic research areas where we are globally competitive and developing competitive scale in them. Australia is well placed to do this because of the excellent quality of our research. Our key research strengths include fields like geology, environmental science, clinical sciences and materials engineering. And we are among the global leaders in digital research."
Add to that better coordination and industry participation and the world is our oyster say the paper's researchers.
"Research shows that R&D investments are much more effective if businesses are involved. Unlike academics, businesses often know exactly which innovations will find enough customer demand. They can also strengthen the power of R&D by injecting private-sector funding. Weak levels of collaboration between industry and research has been identified by Innovation Science Australia as one of the primary flaws in the Australian innovation system."
The report does more than urge industry, policy makers and sector leaders to pull their socks up (although it does a lot of that). CSIRO says it has some work to do too, including the creation of a national digital challenges program and a refocusing on commercialisation initiatives to accelerate the translation of research to production-ready systems – including doing more to connect to regional economies by developing research and commercialisation pathways into Asia/Pacific.
The ultimate success of a national effort will depend on more than good intentions of course, but a coordinated effort across the Australian economy is as a good a place to start as any, however that eventually plays out. But there are good reasons to be optimistic says the paper's researchers, if we just have the collective will to make it happen.
"There is clear evidence that Australia has the potential to reap significant benefits from digital innovation," concludes the report.
Leaders across the innovation system must invest in these efforts now if we are to keep up with our global peers and secure our continuing prosperity."
Click here to download a copy of Digital Innovation: Australia's $315 billion Opportunity.