When in Canada: Sobeys remains focused on innovation, keeping things local | Produce Market Guide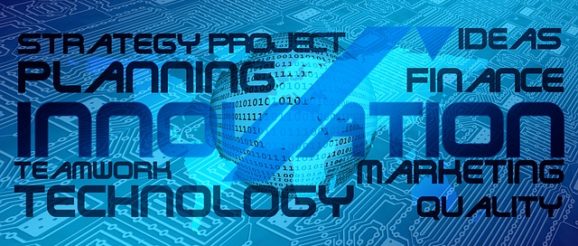 Sobeys Inc. is dedicated to expanding its local produce selection. That dedication goes back more than a century to the company's roots, says Yan Branco, head of quality control and produce supplier development for the Stellarton, Nova Scotia-based supermarket chain.
"Local is in our DNA," Branco said. "We were founded more than 115 years ago as a local, family-run operation in Canada. Those roots run deep and are embedded in our company values. As a national retailer, we support local producers and farmers in all the communities we serve from coast to coast."
Sobeys continues to flourish after those early days, now operating around 1,500 stores under the Sobeys, Safeway, IGA, Foodland, FreshCo and Thrifty Foods banners across Canada. Despite the different banner names, there's at least one key element all the stores have in common, and that's a knockout  produce section, says Branco. 
"The produce department plays a vital role in our stores," Branco said. "As the first department customers see when they enter the store, it sets the tone for the overall shopping experience. It's also a critical factor when it comes to whether or not consumers return to the store.
"We put a lot of focus on the produce department to make sure our operation is as sharp as possible," Branco continued. "We check the department throughout the day to ensure we're offering the freshest and highest-quality produce."
Striving to always provide the shopper with the best experience possible at each location is also at the forefront, Branco says.
"Our five core retail food formats are designed to ensure that we have the right offering in the right-sized stores for each individual market we serve," Branco said. "From our full-service store format to our discount format, each store format is tailored to satisfy the unique shopping needs of our customers."
Close to the source 
Sobeys' efforts to make each shopper's experience the best it can be includes adding new fixtures as needed and constantly managing merchandise on the floor, notes Branco. 
The company has also put a lot of focus on refreshing its network of stores in the last few years, one of the most exciting results of that effort being a unique partnership with the fast-growing, in-store farming platform company Infarm.
Through this partnership, Sobeys has been able to add vertical farming units to more than 100 select Sobeys, Safeway and Thrifty Foods stores across Canada. The stand-alone ecosystems of herbs and several varieties of lettuces are enabled by machine learning and artificial intelligence technology. They are also monitored by Infarm employees who visit the stores regularly, Branco said.
In the future, the partnership could allow the company to introduce previously unavailable produce varieties in its markets, Branco said, while also noting the ultimate benefits to the environment. 
"Since plants would  all be grown in-store or at a hub facility close to our  distribution network, carbon emissions that result from transportation are dramatically reduced," Branco said.
The Infarm partnership is a prime example of how important local sourcing is to the company. Branco says keeping produce as local as possible is a key differentiator that sets Sobeys apart from competitors in the markets it serves.  
It's also top of mind for consumers, who increasingly want to support products grown closer to their communities, Branco says.
"As a retailer, we need to focus on offering the best assortment of local products to respond to that trend," he says. Stores in the Quebec division, for example, include a well-defined, local-to-Quebec section so customers can quickly identify which produce was grown in that province. 
The company also periodically features local farms and farming families in its fliers and other marketing materials.
"We sometimes even use a front flap in our flyer to highlight a handful of suppliers from a given area, or we leverage social media to call out an in-season product," says Branco.
Strengthening partnerships
To further bolster partnerships with local growers and producers, Sobeys has been hosting cross-country roadshows since 2018. Offered by the company's field merchandising teams, the informative and interactive roadshow illustrates Sobeys' commitment to local growers and celebrates existing local partnerships. 
"The roadshows strengthen the fabric of our supplier community across the country," notes Branco . 
Working with its supplier partners to help enable them to grow and develop is key to keeping partnerships strong. It's also one way the company maintains the robust and diverse portfolio of suppliers to keep new and innovative products and varieties flowing into its stores, Branco said.
To that end, Sobeys recently created four supplier development lead positions in each of the greater regions of Canada, focusing entirely on produce innovation. 
"They go off the beaten path to find the next great local product we can bring to our customers," Branco said. "We're also growing partnerships with a wide range of suppliers from coast to coast, supporting our supplier partners along the way to make sure they can meet our expectations in terms of quality and that everybody's on the same page to keep partnerships successful."
Innovation drives category
One example of the type of partnership Sobeys has developed and maintained is in Quebec where the merchandising team has been working with Winter Farm, a supplier that grows strawberries indoors.
"Our team has always been very good at staying close to startups and suppliers with potential," says Branco. "We now have an exclusive with [Winter Farm] in our stores. In the wintertime, it's a massive advantage for us to offer a strawberry that hasn't traveled 4,500 kilometers from California. It's harvested and shipped the same or next day to the stores, so it's very fresh. The product is such a treat, our stores can't get enough. And the customer response has just been unbelievable." 
The Sobeys team is also concentrating on the innovative potential in the grape category. 
"There are more and more specialty grapes on the market, Cotton Candy just one example," Branco said. "We've been expanding the specialty segment of that category and the customer response has been very good. They're looking for different tastes, different attributes."
Additionally, Branco's team is striving to bring more innovation to the packaged salad segment. 
"We've always tried to challenge our suppliers to come up with innovative recipes, such as new or seasonal blends, so there's always something new and different on the shelf each season," Branco said, noting that this effort is still a bit of a work in progress. "We're not quite there yet, but it's something we are moving toward."
"Local longer" is a key initiative at the company — and a fitting one, given Sobeys' ongoing efforts to  provide produce year-round.
"In the greenhouse sector, production isn't always over in winter as growers install more and more light in the greenhouses and produce year-round," Branco said. "If it's available locally, we make sure we have it on our shelves instead of importing."
All things Canada
Sobeys' position as a national chain benefits customers Branco says.
"Since we have a national presence, we have the ability to leverage certain partnerships in certain regions or provinces," Branco said. "We can buy Quebec-grown broccoli, or iceberg lettuce and ship it to Western Canada when there are gaps in that region instead of buying from California for instance."
Sobeys' commitment to innovation in the retail space is one of the ways the company also remains steadfastly proud of its Canadian roots. Having a strong Canadian offering in each of its stories is of upmost importance, Branco said.
"As a Canadian retailer, [the pandemic] reinforced for us how important it is to increase our independence with Canadian-grown products," Branco said.