Where is B2B Healthcare Marketing Innovation Happening?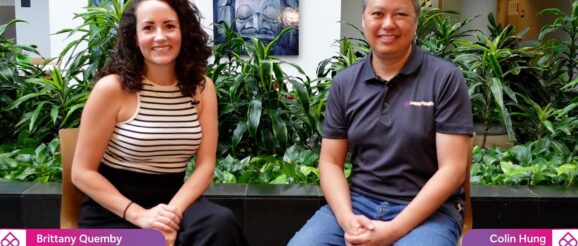 Whenever people talk about innovations in marketing, they are usually referring to business-to-consumer (B2C) marketing. Business-to-business (B2B) marketing is rarely discussed. However, there are many exciting innovations happening in the B2B healthcare marketing – like the use of AI for ideation as well as content creation and the beginnings of B2B influencer marketing strategies (hopefully).
Fellow Swaay.Health editor, Brittany Quemby and I sat down for a short discussion on B2B healthcare marketing innovation. We discussed what innovative technologies or strategies we were excited about, where we go to find innovative thinking, and how do we bake in innovation into a marketing team.
Innovative Technologies and Techniques
Artificial intelligence (AI) was the innovative technology that has captured Quemby's attention. In particular, the power of ChatGPT to accelerate the process of content creation was something she was excited to see.
"I was skeptical of ChatGPT at first," said Quemby. "But then when I really dug into it, I found it was actually pretty good."
Both Quemby and I agreed that one of the more interesting and useful applications of ChatGPT is for ideation. Sure you can ask it to spit out a whole article for you, but it's far better at helping to generate ideas that you can use. For example: asking ChatGPT to generate 10 ideas for articles on healthcare innovation.
The technique that has caught my attention is influencer marketing on the B2B side. We have seen how powerful this form of marketing is for consumer products…and I am fascinated to see how this technique is adopted for B2B healthcare marketing. We are in the very early days, but I'm starting to hear more and more conversations around how this can be adopted to healthcare. I can't wait to see how it shakes out.
Watch our discussion to learn:
How to keep the spirit of innovation alive on a marketing team
How to keep pushing innovation forward when you are being asked to do more of the same
The post Where is B2B Healthcare Marketing Innovation Happening? first appeared on Swaay.Health.