Why You Need to Restructure Your Organization's Innovation Goals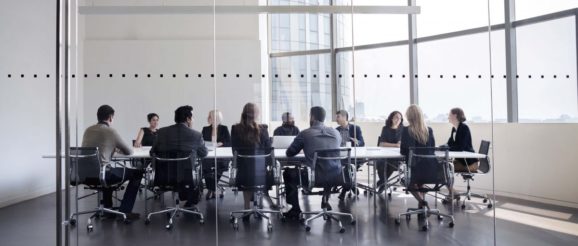 Our employers and clients hire us to deliver results. As the accomplished recruiters and consultants that we are, we bring our candidates to those goals to create careers, not just jobs.
Once inside those jobs and careers, we find job descriptions that contain lists of tasks. And with those lists of tasks, we do – what, exactly? How do we align what we say we do with what we actually do?
Author and Futurethink CEO Lisa Bodell kicked off #ILTACON18 with the challenging "Kill the Company: End the Status Quo, Start an Innovation Revolution." Putting the polemics aside, this blockbuster futurist doesn't really want us to kill our organizations per se, but she is definitely talking to us. Many of her clients are also ours.
Here are a few concepts and challenges Ms. Bodell presented to us:
"Complexity is our new operating system. In the average organization employees spend 45% of time in meetings and 23% of time emailing." The ILTA crowd of a few thousand laughed and groaned.
"If right now you had to give away your services for free, how else could you make money?" This was met by a short, stunned silence and some nervous laughter.
"What question would you love to ask your clients (or employees) but are too scared or embarrassed to ask?" A thousand little sidebars erupted.
"If you had to eliminate 25% of what you do every day, what would you eliminate and why?" You could almost hear the roar of "meetings!".
These, and other challenges, provoke us to think about how we come to design our work and how we actually do it.
Restructuring Your Company Innovation Goals
To break the typical organizational inertia and be who our goals want us to be, Bodell asks us to focus on these:
Be Proactive, Not Reactive
Ideally we would each have the opportunity to focus our work time on our professional goals, and not to spend our time being reactive to collateral demands.
Create Room to Think
"Thinking has become a daring act," says Bodell. "It doesn't happen at work, or in meetings." If you are going to exercise your professional potential, you have to make sure you have time for the thinking and creativity that requires. Hand-in-hand-with being proactive, creating the time to think allows you to create associations among ideas and to innovate solutions for clients and customers.
Answer Who You Are Becoming, Not Who You Are
This concept generated the most audience "Ahhh" as soon as Bodell put it out there. In the work setting, this idea asks us to seek to work to the highest level. Each of us is aspiring, and wants to continue to aspire to a personal or professional goal. No one wants to be stuck, pigeon-holed, or even necessarily "stable". It forces us to reflect on what about our work fulfills us, and how we can do more of that and less of the other stuff.
In the setting of legal services here are some of the lessons we can draw.
A client calls with a summons and complaint and says, "What do we do next?" One lawyer might go through the complaint, identify key witnesses, and put together the team to respond. Another lawyer might do the same, but first ask, "Ideally, how would you want to resolve this dispute?" The first set of questions is absolutely necessary and technically correct. The second reflects an attorney who has created the room to think about the overall results.
Generally, we can think about a few things creatively just to echo the title of Bodell's upcoming book "Why Simple Wins".
Set meetings for ten or twenty or fifty minutes instead of Outlook's default thirty or sixty. Require an agenda to the meeting. Ask participants to send in advance what can or needs to be read in advance.
If the email thread appears to get to "what do you mean what do I mean", then walk over there and stand in the doorway, or pick up the phone. Much work and many decisions can be made more quickly and effectively by shortening the communications chain. It also creates less email!
Start to improve the work/life balance for your legal professionals today.
As an employer that needs to retain your attorneys and legal support professionals, you need to not only encourage work-life balance, but also help establish it. Learn how to accomplish that—and why now is the time to do it.
Attract & Retain Top Talent
With a rapidly changing industry, it's vital to offer the right compensation and set the right expectation. With our Salary Guide, get detailed job descriptions, industry insights and local salary data to equip your managers with hiring confidence and expertise.
Get email updates about more content like this.