Wicked Kitchen promotes innovation in plant-based seafood, sushi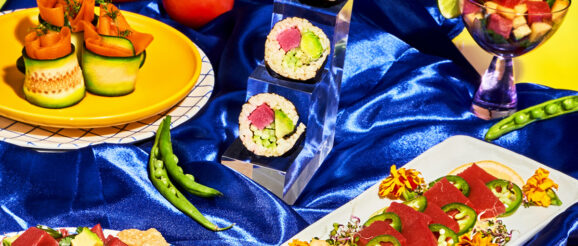 As vegan, vegetarian and flexitarian diets continue to trend upward, it is only natural for companies to get creative with plant-based sushi.
Most retailers already offer at least one veggie roll, such as cucumber and avocado, but Minneapolis-based Wicked Kitchen is pushing for more innovation in seafood alternatives.
In September, the company acquired plant-based seafood company Good Catch, and in May, it acquired Current Foods, an alternative protein startup that makes plant-based sushi-grade tuna and salmon.
"Current Foods is a perfect match for Wicked as a global-impact brand with the same mission and complementary products," said Pete Speranza, CEO of Wicked Kitchen. "With this deal and the Good Catch acquisition, we're uniquely positioned as consumers continually learn about the environmental impact realities on sea life."
Astanor Ventures, Current Foods' largest investor, has supported the company since 2020 and expressed optimism for the merger.
"Wicked's commitment to impact and to defining the future of the plant-based market makes them the right home for Current Foods' high-quality products that combine superior technology and unbeatable flavor to create a vegan sushi-grade alternative to fish," said David Barber, Astanor Ventures partner.
According to Wicked Kitchen, since launching in 2019, Current Foods has been named as one of TIME magazine's 2021's Best Inventions, recognized by Fast Company as a World Changing Idea of 2022, and was one of eight products to win the FABI award for the 2023 National Restaurant Association show.
"Wicked continues on our mission to disrupt the food space with plant-based culinary-forward solutions for consumers," said Chad Sarno, Wicked Kitchen's co-founder and chief culinary officer. "This synergistic opportunity to bring Current into the family only amplifies the impact we can have as we continue to push forward in improving ocean health and all that call it home."