Wicklander-Zulawski Partners with Learning Ninjas and The Law Enforcement Innovation Center to Bring Non-Confrontational Interviewing Techniques to Investigators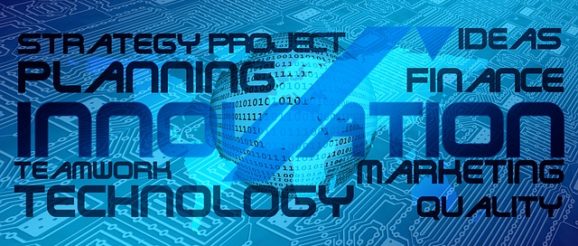 AURORA, Ill., Aug. 3, 2023 /PRNewswire/ — Wicklander-Zulawski & Associates (WZ), a renowned leader in investigative interviewing, is proud to announce its collaboration with Learning Ninjas®, a prominent instructional design firm, to support the development of an innovative online training course focused on evidence-based, non-confrontational interviewing techniques.
This online training course was created by The Law Enforcement Innovation Center (LEIC), an agency of the University of Tennessee Institute for Public Service. LEIC, through a grant from the U.S. Department of Justice's Office of Community Oriented Policing Services (COPS Office), solicited the support of subject matter experts, including WZ and Learning Ninjas to provide law enforcement with a free online course highlighting the importance of effective interviewing.
The partnership between Wicklander-Zulawski and Learning Ninjas brings together two industry powerhouses, each known for their expertise in their respective fields. The online training course will provide law enforcement with an understanding of non-confrontational interview strategies, and lessons on false confessions, enabling them to gather accurate information while maintaining ethical practices and preserving community relationships.
The course aims to enhance the skills of interviewers, enabling them to achieve more effective outcomes while building rapport with the community. Participants will learn strategies to establish trust, ask open-ended questions, and employ active listening techniques to elicit accurate information.
Wicklander-Zulawski has been a trusted resource for law enforcement agencies, investigators, and corporate security teams worldwide. Their techniques have consistently proven successful in obtaining valuable information without resorting to coercive or confrontational methods.
Learning Ninjas is a cutting-edge online learning agency known for delivering high-quality educational content in an engaging and interactive manner. By leveraging their advanced technology and user-friendly interface, Learning Ninjas ensures that the training course is accessible and adaptable to law enforcement.
"We are excited to collaborate with Learning Ninjas to bring our expertise in non-confrontational interviewing techniques to a wider audience," said Dave Thompson, President of Wicklander-Zulawski. "By combining our practical knowledge with Learning Ninjas curriculum design and development, we are confident that this course will provide professionals with the essential knowledge to conduct interviews ethically and successfully."
The course includes instructional videos, interactive modules, and assessments to ensure participants gain insight into non-confrontational interviewing techniques. Upon completion of the course, participants will receive a certificate of completion and resources to pursue further training opportunities.
"The success of this course depended heavily on the partnership with Wicklander-Zulawski, a highly respected industry leader known for their expertise in non-confrontational interviewing techniques," said Sarah Mercier, CEO of Learning Ninjas. "By designing this course for effective application, we aim to empower professionals with the knowledge and skills to conduct interviews effectively and ethically, ultimately fostering better communication and outcomes."
The online training course on non-confrontational interviewing techniques is now available on the COPS Office training portal. To learn more about the course and to register, please visit COPS Training
About Wicklander-Zulawski: Wicklander-Zulawski has been a global leader in the field of investigative interviewing techniques since 1982. With a commitment to providing the most effective and ethical interview strategies, Wicklander-Zulawski has trained professionals from various industries worldwide. Their techniques have proven invaluable for obtaining accurate information while preserving relationships.
About Learning Ninjas®: Learning Ninjas is a leading online learning agency that applies evidence-based instructional design principles and the latest technology and data standards to create online courses, plan learning ecosystems, and implement performance-based measurement and evaluation. Learning Ninjas aims to make learning engaging and accessible to professionals worldwide.
Media Contacts:
David Thompson, President, Wicklander-Zulawski & Associates
[email protected]
Sarah Mercier, CEO, Learning Ninjas®
[email protected]
Patricia Mathison
630-852-6800 x125
[email protected] 
SOURCE Wicklander-Zulawski & Associates, Inc.