Wild Geese: Leading innovation in Finland's top food company – The Irish Times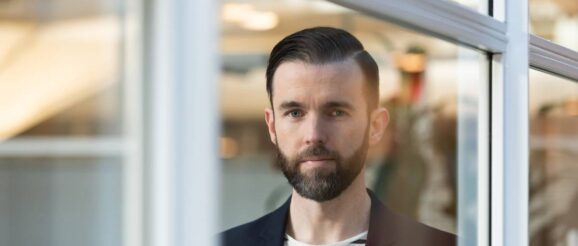 Currently leading innovation at Finland's top food company, Valio, which turned over €2.3 billion last year, Wexford native Kevin Deegan says learning the local language was the key to success in his professional career.
Having worked his way up from the dairy chemistry lab in UCC to the 118-year-old Finnish-owned company, Deegan also says that there are many affinities between the Finnish and Irish people and their food sectors.
Originally from New Ross in Co Wexford, Deegan always had an interest in food science and spent seven years in UCC completing a bachelor's degree and a master's in the subject.
"A lot of sciences are very lab based, and food science is to a certain extent as well, but you can use it in real life and see how it contributes to development in a concrete way, how you can actually make products or improve products or bring innovation into design processes for products," he says.
Deegan says he hadn't considered pursuing a career in Finland but after meeting a Finnish woman in UCC who he would later marry, the pair made the jump to that country in 2007 and Deegan completed a PhD in sensory science in the University of Helsinki.
After finishing his PhD, Deegan first got in the door at Valio working within sensory science, exploring how stimuli influence consumer preferences. After moving to spend two years on the executive board of Saarioinen, market leaders in ready meals in Finland, Deegan returned to Valio to take up his current role, leading and encouraging innovation throughout all divisions of the company.
He says that while building his career, making the effort to become fluent in Finnish has been a big advantage professionally.
"Like Ireland, Finns have their own language which is exclusively used within this country. There's essentially only five and a half million people in the world who can speak Finnish, and it's a very challenging language as well. Almost everybody here speaks English at a very good level, so it's very easy to survive, but on the other hand it's very difficult to actually integrate [without speaking Finnish]," he says.
"Finns are not used to hearing foreigners speak Finnish, it doesn't usually happen, so the overwhelming reaction has always been positive. People are just incredibly satisfied that I'm the one who's making the effort by speaking their language, and that's something that's probably been a big advantage for me as a professional," he added.
Deegan says one of the highlights of settling in Finland has been the approach to rearing and educating children. His two young children are in heavily subsidised day care until they reach seven years old and, he says, they will graduate in to one of the most highly regarded education systems in the world.
"Regardless of the weather they're outside for two or three hours a day in the yard in day care, they're playing, getting dirty, interacting with friends and there's plenty of time for education later on when they're seven," he says.
"And in Finland every child in the country is entitled to a hot meal every day Monday to Friday. From day care age, they learn how to put food on a plate, they eat with their classmates, they learn what a balanced meal is and the social aspects of sitting down and having a meal, and the importance of eating, and that continues all the way through education and Finnish work life. It's something which I think is very important developmentally in terms of health," he adds.
Currently on the board of the Irish Business Club Finland, which aims to promote networking and business relations between Ireland and Finland, Deegan says there are many synergies between Irish and Finnish people and cultures which have been an advantage to him in pursuing a career there.
"Finland in many ways is very similar to Ireland. It's on the periphery of Europe and a bit isolated. Both have been very poor countries historically. Both have been under the control of their bigger neighbours for long periods of time. Both have their own unique cultural language and both have been developing very rapidly over the last 20 to 30 years," he says.
"The Irish food system, how brands are marketed around the world, is a poster child for how a country can brand itself. It's something that countries like Finland, which are in a very similar position to Ireland, can learn a lot from … and it's something that I've seen as a real advantage, being Irish and being from a similar type of historical background to Finland. I think both countries can learn from each other in many different ways," he added.
Having pivoted into a leading role in innovation, very different from his first role in Valio 10 years ago, Deegan says that progressing a career is about more than getting a qualification on paper.
"The model of qualifying as something and doing that for the rest of your life is dying, that's not relevant any more, even based on my own career development and that evolution that has happened," he says.
"The skills that you learn along the way, the experiences that you have, the contacts that you have, these are all the most important things. Nothing is in vain, any qualification or training or skills or experience that you gain are going to be of benefit for you in the future," he adds.